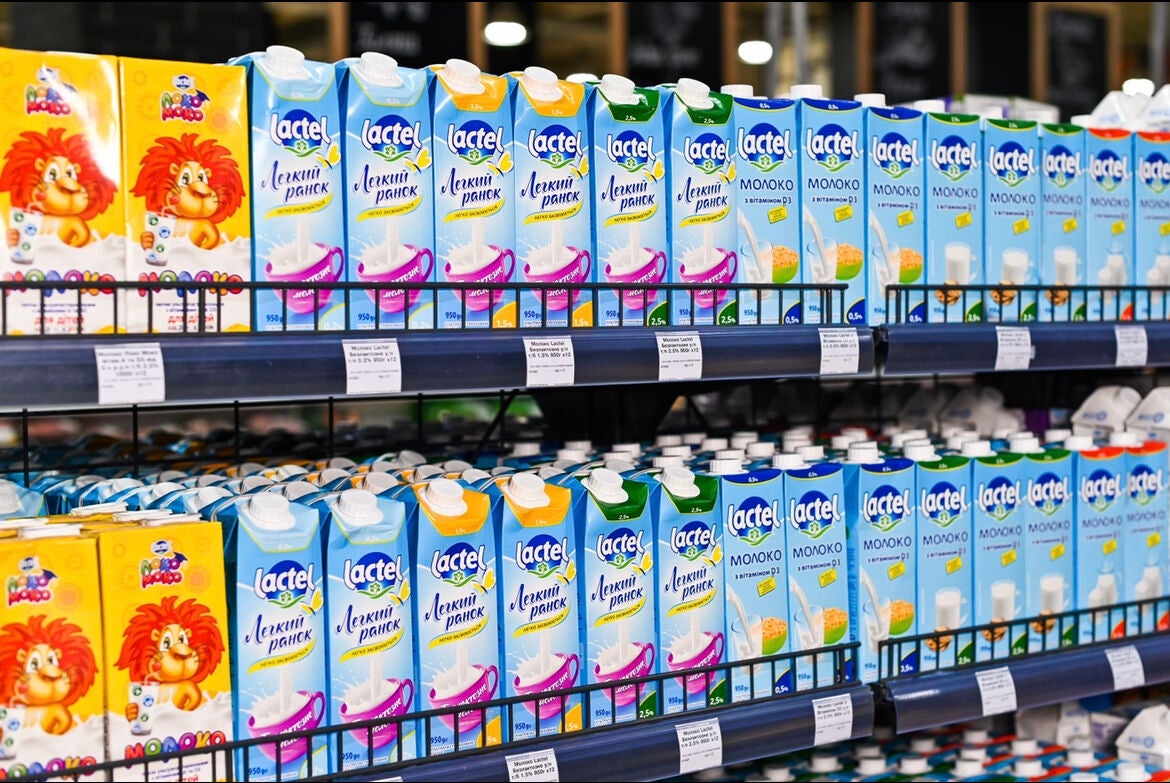 Lactalis, the world's biggest dairy business, has halted production at one of its three factories in Ukraine.
The French giant, which employs 850 staff in Ukraine, said its facility in Nikolaev in the south of the country "is down today (28 January) due to nearby combat zones".
Lactalis said output at its two other plants – in Shostka in northern Ukraine and in Pavlograd in the east – had also been affected.
"Activity at our sites in Shostka and Pavlograd has slowed down, these sites only receiving one to three truckloads of milk per day," Lactalis said in a statement sent to Just Food.
"We were able to make a few shipments of products to the most spared cities in order to limit the shortage of food for the populations. We will strive to maintain our contribution to feeding populations within the limits of ensuring the safety of our employees, suppliers and customers."
Lactalis markets butter, milk, cheese and yogurt in Ukraine, with its business in the country generating around EUR100m (US$112.1m) in sales. Its plants in Ukraine also export to markets including Georgia and Moldova.
The family-owned business, which acquired the Shostka factory last year after buying assets from French peer Bel Group, outlined how the conflict could hit supplies to its factories.
"Certain shortages – for example, soda dedicated to industrial cleaning – are to be feared and could compromise the maintenance of site activity. The teams are thinking about the best solutions to maintain production for as long as possible," it said.
Lactalis added it was "also closely monitoring the situation of our sites and our employees based in Russia".
On Thursday, Nestlé said it halted the manufacturing and distribution of its products in Ukraine, where it has three factories and 5,000 staff.
Meanwhile, reports yesterday said Grupo Bimbo, the world's largest bakery business, has suspended operations at its plant in the country.
For more on Just Food's coverage on how the conflict in Ukraine is affecting the food industry, please visit our dedicated microsite