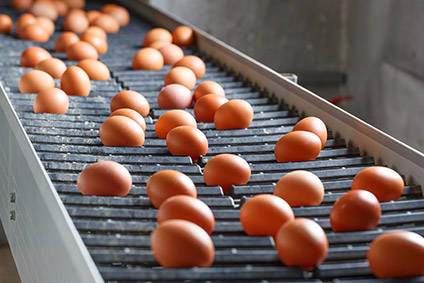 Ukrainian egg processor Avangardco has reported lower losses in the first nine months of the year, even as its sales slumped 37%.
The UK-listed company said its net loss stood at US$38.8m compared to $150.5m in the same period in 2015. Its EBITDA loss was cut to $10m versus $84.3m for the first nine months of 2015. The reduced losses came in part due to a reduction in Avangardco's finance costs year-on-year.
However, as Avangardco reported the drop in sales, it blamed the "low purchasing power" of domestic customers for continuing to "hinder the company's stabilisation". It booked consolidated revenue of $111.1m compared to $176.5m in the same period a year ago.
The production of shell eggs fell to 1.8bn units for the period compared to 2.7bn in the year-ago period, the company said. Sales of dry egg products totalled 6,169 tonnes, down by 29% year-on-year from the 8,695 tonnes in the first nine months of last year.
Avangardco CEO Nataliya Vasylyuk said the company had seen "some operational improvements" over the first nine months of this year, "driven by the gradual recovery of the Ukrainian economy amid slowing rates of both inflation and the devaluation of the Ukrainian hryvnia, as well as a slight decrease in tensions in eastern Ukraine".
However, "low purchasing power of local customers continues to be the main negative factor affecting our profitability", Vasylyuk said. "At the same time, low household demand limits us in shifting increased production costs (16% growth year-on-year) to local customers by raising prices or increasing sales volumes."
Vasylyuk said the company's profitability "was also negatively impacted" by a "revised special VAT regime for agricultural producers".
Avangardco said the outlook for the fourth quarter of 2016 is expected to see "a partial recovery in demand for shell eggs and dry egg products and the sales price for shell eggs in the run up to winter holidays". The company said it intends to focus sales on "higher margin supermarkets and additional export opportunities in existing and new markets".