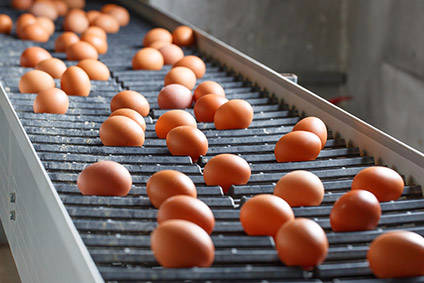 Avangardco, the Ukraine egg processor, has reported a loss for the first half of the year, as sales slumped thanks to a fall in egg prices and rising production costs.
The UK-listed company booked a net loss of US$32.6m for the six months to the end of June. The result compared to a loss of $152.4m in the first half of 2015, another period of declining sales year-on-year but also six months for which Avangardco filed a writedown on inventory. In the first half of 2014, Avangardco generated a profit of $52m.
The group made an EBITDA loss of $12.6m, versus $98.2m a year ago. Avangardco's gross profit tumbled 64% to $2.7m.
Revenue stood at $64.8m, a decline of 47% on the first half of 2015.
"Avangardco's financial and operating results reflect the difficult environment in which the company continues to operate," CEO Nataliya Vasylyuk said. The company's H1 2016 results were affected by the Q2 sales price of shell eggs which fell below the 2015 level amid rising production costs. The lower sales price was due to increased domestic competition triggered by reduced shell egg exports from Ukraine and weaker domestic demand."
The company said it had managed to grow the proportion of its revenue generated by exports, which now stands at 49% of sales. During the second half of 2016, Avangardco plans to grow sales of shell eggs to Azerbaijan and egg products into the EU and the Far East in order to "reduce dependency on the volatile situation in the Middle East".
Avangardco expects "a partial recovery" in the demand and sales price for shell eggs in the second half of the year but was "conservative" about the rest of 2016 "in light of the ongoing political and economic uncertainty in Ukraine and low demand for shell eggs in the domestic market".