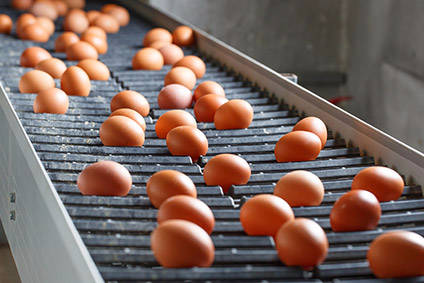 Ukrainian egg processor Avangardco reduced its annual losses in 2016 despite a 17% fall in sales.
The UK-listed company said its net losses were US$56.6m last year compared to $158.4m in 2015, owing to a "gradual recovery in the Ukrainian economy and a revival of domestic consumer demand".
Avangardco made an operating loss of $14.9m, which was down on the $87.2m it ran up in 2015.
The business provided a figure for EBITDA of $1.5m, a result that compared to an EBITDA loss of $1.4m.
The production of dry egg products for the period amounted to 12,219 tonnes, an increase of 35% year-on-year and sales of dry egg products amounted to 9,028 tonnes, down by 21% year-on-year.
CEO Nataliya Vasylyuk said the reduction of losses showed an "improvement" in the firm's financial performance. "We believe this is a good achievement given the difficult economic conditions in which the company operates, combined with the loss of a significant part of its assets and sales markets."
Vasylyuk said the revival of demand in Ukraine is expected to continue into 2017 "which should support further financial stabilisation at the company". She added: "In 2017, Avangardco will focus on restoring its operational profitability, whilst prudently managing liquidity and servicing its debt obligations."