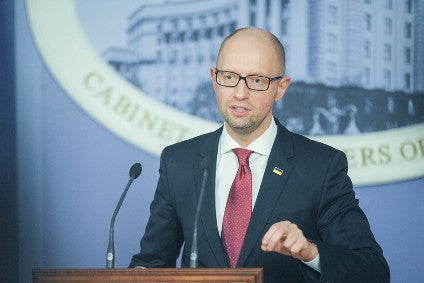 Ukraine is to introduce a ban on a number of Russian food items in retaliation to restrictions on its own products enforced by Moscow on 1 January.
Kiev has approved counter-measures against what it called "illegal actions of the Russian Federation which caused substantial damage to the Ukrainian economy".
In an announcement on the Ukraine government's website, Prime Minister of Ukraine Arseniy Yatsenyuk said: "Russia consistently, on a daily basis, is taking steps aimed at limiting Ukrainian exports to the Russian Federation, which extremely damages the Ukrainian economy and the main thing – this violates multilateral and bilateral agreements between Ukraine and the Russian Federation.
"Our response is as follows. Ukraine comes out of a free trade zone with Russia, raises duties on all goods and introduces a trade embargo on food products manufactured in the Russian Federation."
Products that will be banned from 10 January include meat, fish, vegetables, fruit and dairy.