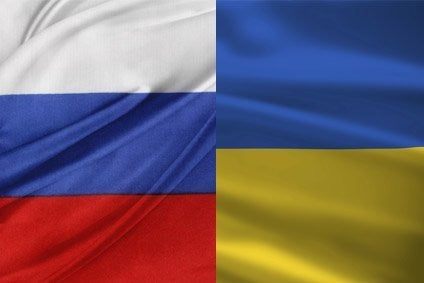 Ukraine has estimated it could lose up to US$600m in exports to Russia during 2016, after Moscow announced it is to impose a ban on the country's food imports starting on 1 January.
In an interview with Rossiya-24 TV news yesterday (18 November), Russian economic development minister Alexey Ulyukayev confirmed its decision for a ban since Ukraine moved to join economic and financial sanctions against Russia.
"Most likely we'll have to protect our market on a unilateral basis from unattended access of goods through Ukraine's customs territory, those being goods from third countries, first of all from the states of the European Union," the minister said, as reported by local news agency Tass.
Ukraine's prime minister, Arseniy Yatsenyuk, said in a government meeting yesterday the embargo would result in the loss of about US$600m in exports to Russia in 2016.
But, he added, Ukraine has reduced its dependency on Russia in recent years. "If three years ago this dependence made up on average 35%, today – 12.5%."
In June this year, Russia extended its trading ban on some food imports from EU member states, Canada, the US, Australia and Norway and later added Albania, Montenegro, Iceland and Liechtenstein.