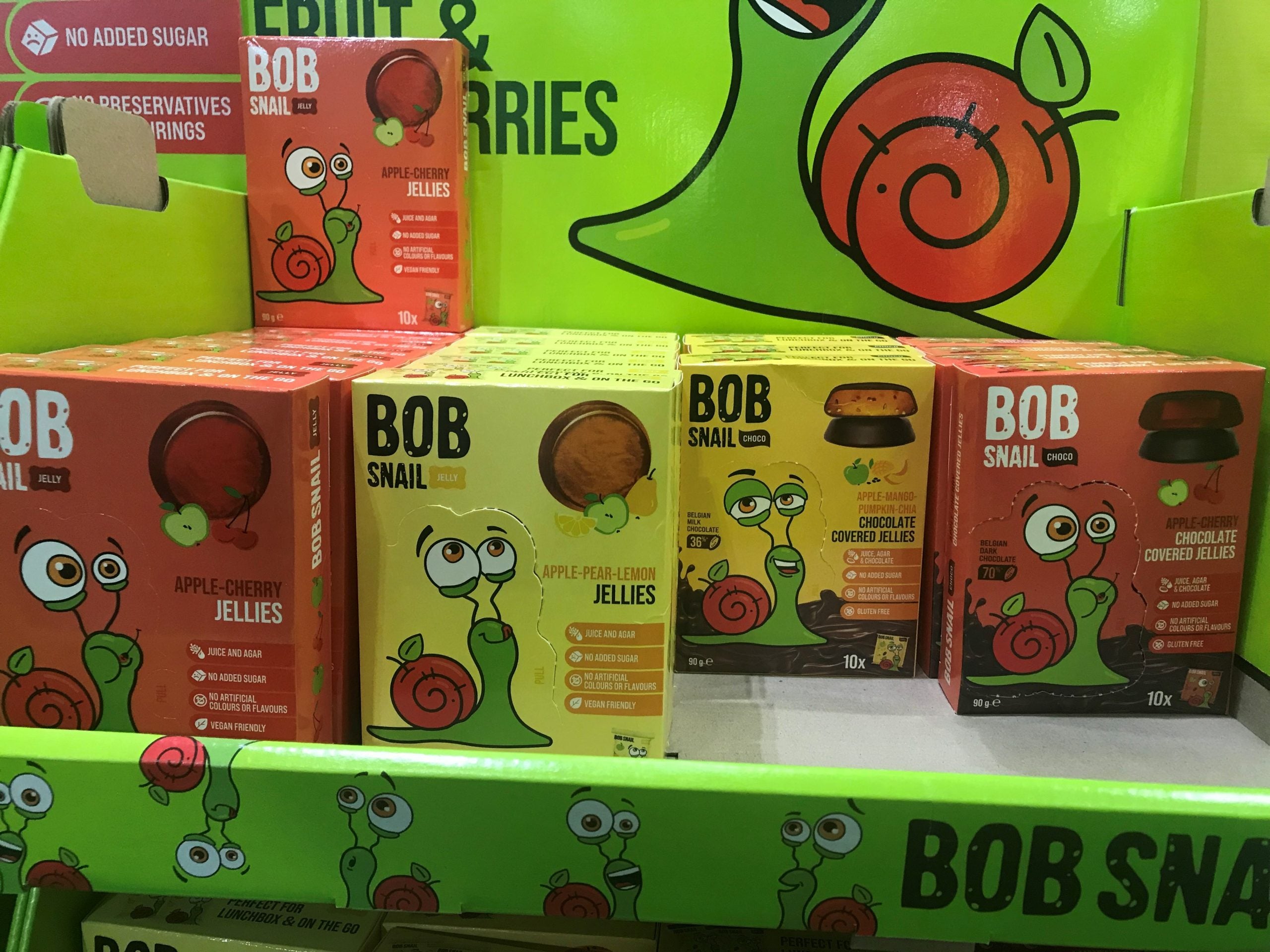 Ukraine-based children's snacks company Bob Snail is looking for distribution partners in markets including the UK and Japan as the business targets rapid growth in sales.
Bob Snail, which markets no-added-sugar snacks, is already present in more than 20 countries, including the US, Germany and Qatar, and wants to build its export presence in a clutch of markets.
The company is looking to build its position in the UK – where it sells its products via Amazon – and has exhibited at the IFE this week (20 to 22 March) in London in a bid to secure a distribution partner.
"We are only selling to the UK on Amazon and we are here to find a solution on how to distribute to the UK and catch the retailers' doors. We are trying to find partners at this exhibition," CEO Yevheniy Shuhaiev told Just Food.
Bob Snail is also negotiating with distributors in Japan and South Korea.
Shuhaiev, meanwhile, said Bob Snail's growth strategy also includes opening more of its own stores. The company has already opened outlets in Ukraine and Poland. "I think Canada will be the next market. We expect to open stores there around the end of 2023," he added.
The company, based in Vinnytsia in west-central UK, generated annual sales of EUR26m (US$28m) in 2022, a year when its top line grew 40%.
"This is not a big growth for us, before the war, we grew about 70-80-90% year to year," Shuhaiev said. "Eight million people left Ukraine and, as a country, we are losing purchasing power. Our product, you know, it's about health and it stays low on the Maslow pyramid when people have a war. People don't really think about sugar-free or non-sugar-free, recyclable plastic or not. They want to live, so they want to eat basic products which they can buy. But, even in this case, we still have growth in Ukraine."
Bob Snail has two manufacturing sites, both located in Vinnytsia. "Still, from the first day of the war, we are working 24/7. When we hear the sirens, all our employees go down, we have some kind of shelter. They are waiting until the siren stops, and they go back to produce the product again," Shuhaiev said.
"We are big taxpayers in the country. A country in this situation needs investments which generate exports and not only export but income. Without the economy, we would not be able to fight."
Shuhaiev believes Bob Snail can reach turnover of EUR100m this year – if the company can secure better distribution in four specific markets.
"I believe that covering big markets like the UK, USA, Canada, Germany the way we are doing now in Holland, Ukraine, Czech Republic, Hungary, we can easily exceed EUR100m turnover per year and it's not like some kind of final ambition," he said.