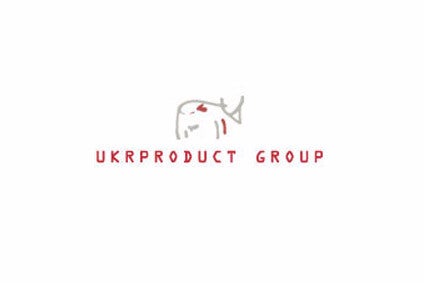 Ukrproduct, the UK-listed Ukrainian dairy products group, has said the company is set to book "an overall operating loss" when it publishes interim results for the first half of this year later this month.
UK-listed Ukrproduct said in a trading update issued yesterday (8 September) that overheads for the period ended 30 June have been reduced, "but EBITDA struggled to remain positive… accentuated by negative exchange differences for the period".
"During the first half of 2016, Ukrproduct continued to experience the consequences of the storm in the Ukrainian economy in recent years," the company said. "A devalued currency, a geographically-contracted marketplace and consumers now pressured further by inflation provided a challenging business environment."
However, the company said it is targeting a return to profitability, bolstered by plans to "target segments with differentiated products and services". Ukrproduct said overheads reductions have included cutting directors' pay with the goal of boosting cash flows.
Strategic moves have included adjusting Ukrproduct's focus toward "relevant products, sales channels and customers providing acceptable margins and ability to pay on time". Working capital has been released and costs contained through improved productivity, the company said.
Volumes fell during the first half of this year, but Ukrproduct said revenues fell only marginally in terms of the the Ukrainian hryvnia. "Gross margins showed an improving trend but prices remained constrained by competition and low consumer confidence and spending power."
"In the challenging trading environment, hryvnia revenues have held up to within 5% of the same period in 2015," the company said. There was "some improvement in gross margins" but they continued to "struggle" overall. Although the company said it made substantial progress in the second quarter, "the first-quarter negative result was not fully offset".
However, Ukrproduct said branded products, which are "now subject to more emphasis, showed improved revenues with the key categories of packaged butter, spreads and processed cheese advancing". In addition, the continued exchange rate depreciation had boosted exports to member nations of the Commonwealth of Independent States, "Russian intervention notwithstanding".
Meanwhile, Ukrproduct said private-label contracts with only marginal profitability have been terminated. "Those retained reflect the quality demanded by the retailer and commensurate margins," the company said.
Ukrproduct said its kvass beverage continued to make a good gross profit contribution, but skimmed milk powder was "subject to the vagaries of world prices, which were not encouraging in this period and milk prices trended upwards on the world market from midsummer". But the company said its spare spray-drying capacities "were utilised profitably for third parties during the period".
The company said "cash under such trading circumstances is very much in focus" and it has "adopted a trading model to release cash not least from working capital to fulfil its ongoing obligations". Ukrproduct said this includes interest payments due to the European Bank for Reconstruction and Development "under the terms of the favourable loan restructuring agreement finalised by the end of June".
Ukrproduct generated consolidated revenues of around GBP20.2m (US$26.8m) for 2015, down 36.8% on 2014. It ran up an operating loss of GBP1.3m and a net loss of GBP3.9m.
Last May, Ukrproduct said CEO Sergey Evlanchik had stepped down from the post. Alexander Slipchuk, who joined Ukrproduct in 1998, replaced Evlanchik, who remains on Ukrproduct's board as an executive director.