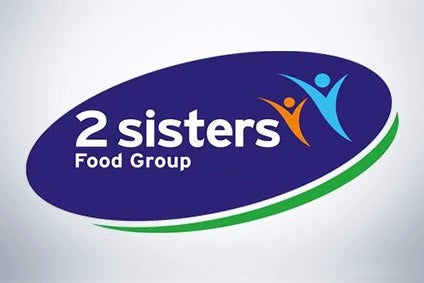 UK manufacturer 2 Sisters Food Group has launched an initiative to use less and recycle more plastic at its businesses.
The Birmingham-based firm is committing to what it describes as "massive reductions" in plastic packaging by 2020 and pledging to phase out its use of un-recyclable bottles and cups at all of its 36 sites in the UK by the end of this year.
2 Sisters, a major poultry supplier to UK retailers and an owner of brands such as Fox's Biscuits, predicts 90% of all of plastic components in its branded products will be recyclable by 2020.
It said all 23,000 of its employees will have access to re-useable or recyclable cups or mugs and all un-recyclable cups and bottles will be phased out by the end of 2018.
The company said it will work with retailers and suppliers to develop "closed loop solutions" to increase packaging recycling.
Ranjit Singh, president of 2 Sisters owner Boparan Holdings, said: "Plastic packaging has played a critical role in reducing food waste and extending shelf life of products, but the environmental impact of this material must be addressed by the whole food system.
"We need a culture change to make the biggest difference – both in the way we use plastics for our products and how we use plastics in our everyday lives. So we're totally committed to putting in place some stretching targets I know my teams in the business are eager to achieve in the next 20 months."