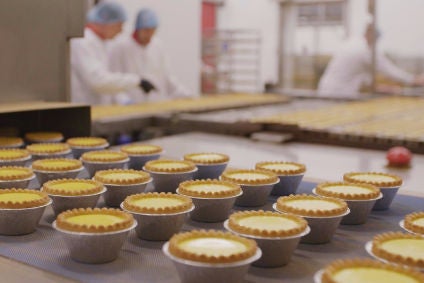 Bakkavor, the UK-based private-label food manufacturer, has acquired desserts business Blueberry Foods from local peer Samworth Brothers for an undisclosed sum.
Blueberry, which operates from a facility in Leicestershire in the English Midlands and employs around 420 people, produces a range of desserts for the UK grocery retailers.
A capital investment of more than GBP10m over the last 18 months has expanded the factory's footprint and upgraded equipment. In the financial year ended 31 December 2018, its revenue figure was GBP42m (US$53.9m) while the business made a loss of GBP1m.
Bakkavor, which makes products including salad, pizza, desserts, bread and ready-made meals for major retailers, said the acquisition of Blueberry is a strong strategic fit and will build on its position in chilled desserts, providing both additional capacity and new capabilities such as hot desserts.
It added that it will also strengthen its desserts offer to its two largest customers, both of whom are also important customers of Blueberry.
And Bakkavor said the deal will bring operational synergies over the medium term as it incorporates Blueberry into its existing business.
The deal is expected to complete by mid-June and will be funded from existing facilities.
Agust Gudmundsson, chief executive officer of Bakkavor, said: "The acquisition of Blueberry is a great strategic fit for Bakkavor. Together with our recent addition of Haydens Bakery and a major investment at our site at Newark, our long-term commitment to growing our desserts category in the UK is clear."
Bakkavor bought Haydens for GBP12m from fellow UK firm Real Good Food in September.
Samworth Brothers, which owns brands such as Ginsters pasties and Walkers sausages, announced in January that it was closing the Cornwall facility of its Kensey Foods chilled desserts business.