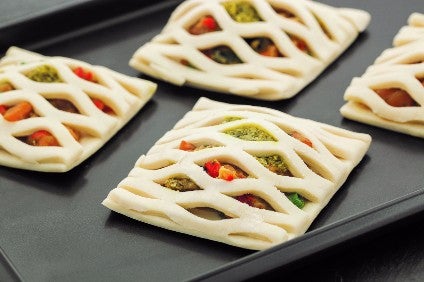 Bells Food Group of the UK has launched a dedicated pastry division after investing £3.6m (US$4.8m) to expand production.
The company's new Bells Professional Pastry arm will focus on the manufacture and supply of 'quality pastry' covering four core categories: roll & cut, specialist pastry, bespoke and fill & bake.
Located in Lanarkshire, the Scottish family business was formed in 1931 and makes pastry, pies and gingerbread. Its three-year investment programme initiated more than a year ago boosted production to 150 tonnes of pastry a week from 60 tonnes.
"The launch of Bells Professional Pastry gives us a real opportunity to provide expertise and added value to our customers, both existing and future," said James Drury, the firm's pastry business manager and a former chef. "We're a highly experienced team and have the creativity and capability to produce exceptional products beyond expectations."
Bells Food Group is Scotland's largest producer of professional quality pastry and offers a diverse range of puff and shortcrust pastry bases, lids, blocks, rolls and lattice cut shapes for the wholesale and retail market.
The company, which employs more than 200 people, said its brand has secured additional "national listings" with retailer Asda for its pies.