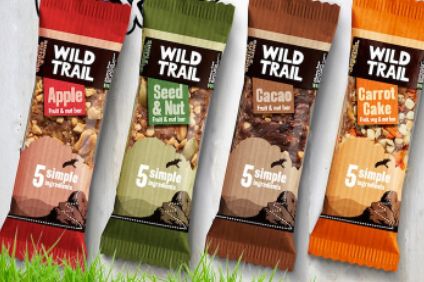 Brighter Foods, the UK snack bar manufacturer, has announced a "multi-million pound" investment to purchase and refurbish the former Halo Foods factory in Tywyn in mid-Wales.
The firm, majority-owned by Real Good Food since last year, suggests the move could create 50 jobs.
Brighter, which makes the gluten- and dairy-free bar brand Wild Trail as well as private-label products, said it has made the move to meet growing demand from existing customers but also to service new customers who are, in part, seeking to "de-risk" Brexit by having products bound for the UK market manufactured in there.
The company, itself founded in Tywyn in 2014, employs more than 150 people and has an annual turnover of around GBP20m (US$26m)
CEO Robin Williams said: "This investment will mean that we will have three production lines in Tywyn benefiting from the latest equipment and that our team will grow to around 200 over the next 12 months.
"I am incredibly proud of what the team has achieved and of course we're excited about the investment and development in Tywyn, our home base and the heart of the business."
Halo Foods closed its Tywyn operation in 2013 with the loss of more than 110 jobs and its former facility has been empty since.
Last week Real Good Food sold its Haydens Bakery business to fellow UK firm Bakkavor for GBP12m.
Liverpool-based Real Good Food has suffered from cash pressure for some time. In August, the company raised GBP1m in a new share offer. It said it will use the money from the Haydens disposal to cut debts.