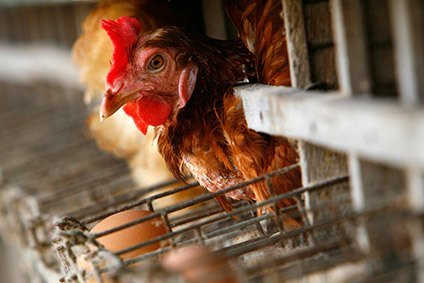 UK manufacturers Faccenda Foods and Dartmouth Foods have launched a joint venture to integrate their cooked poultry operations.
As part of the deal, production will start this summer on a new GBP10m (US$13m) production plant in Plymouth, south-west England, which the firms said would "significantly increase" capacity and efficiency and open up opportunities for new product development.
The venture will retain the Dartmouth Foods name to "capitalise on its strong brand and reputation for quality", the firms said in a joint statement. The venture will build on an existing "successful long-term supply agreement" between the two.
"Starting with duck, the new joint venture will integrate cooked poultry operations into the Faccenda Foods poultry supply chain," the companies said. "Ultimately, the venture will offer a unique proposition in the cooked poultry meat , being the only UK supplier able to offer cooked British chicken, turkey and duck."
"Working together, the arrangement will provide a secure supply, clear provenance and deliver significant increases in capacity and potential for product development. By keeping the length of the supply chain to an absolute minimum, products can be delivered efficiently, making great quality cooked British poultry more accessible to consumers."
Faccenda Foods managing director Andy Dawkins said: "A significant portion of the duck market is in cooked products… and integrating the cooked operation into the supply chain makes perfect sense."
Dartmouth joint managing director Ed Obolensky added: "Our new facility in Plymouth will be the model for a modern cooking operation. It is being built to meet the highest environmental standards and we're installing state-of-the-art equipment to give us more capacity, greater efficiency and lots of exciting new opportunities for developing our product range."
Dartmouth is a second-generation family business based in Devon. Today, the company produces a range of cooked and smoked poultry meat and meat for the sandwich industry and direct retail.
Faccenda, wholly-owned by the Faccenda family, is one of the UK's largest food businesses with a turnover of GBP500m. The firm recently competed a major factory expansion at its facility in Telford. In 2014, Faccenda acquired the Lincolnshire-based Cherry Valley Foods duck business.