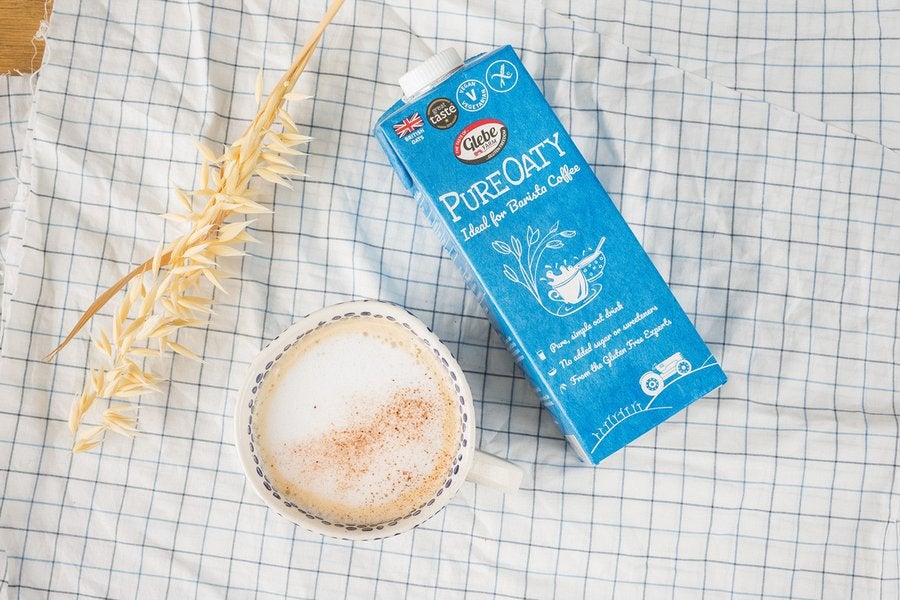 Glebe Farm has won its court case with category major Oatly, which claimed the UK oatmilk business was infringing its trademark.
The business, based in Cambridgeshire in eastern England, faced a legal case from Sweden's Oatly for trademark infringement and passing off following Glebe Farm's use of the brand PureOaty on its gluten-free oatmilk product.
But Judge Nicholas Craddock, sitting in the High Court in London, dismissed Oatly's claims. Handing down his verdict today (5 August), he said there is no likelihood of confusion between the PureOaty name and the look of the carton and any of the Oatly trademarks.
He further ruled against Oatly's allegation Glebe Farm intended to gain some unfair advantage, saying he was fully satisfied there was no intention to do so.
Phillip Rayner, owner and managing director of Glebe Farm, said: "It is enormously gratifying that the judge has ruled in our favour, and to see that smaller independent companies can fight back and win.
"We have always felt certain that we have done nothing wrong, and we were determined to fight Oatly's claims that our brands were similar – something that is now proven to be wrong."
The court hearing occurred in early June and examined wide-ranging aspects of alleged relevant intellectual property including choice of language and typefaces, the use of the colour blue and the detail of a coffee cup appearing on the PureOaty pack.
In a statement sent to Just Food, Erica Wigge, Oatly PR manager EMEA, said: "As you know, the verdict is in, and we lost. And while to some, this might be seen as vindication for small oat drink companies over big oat drink companies, we actually never saw it that way.
"For us, this case has always been about protecting our trademark and how the single letter Y creates too much of a similarity between Oaty and Oatly. If we were to let one company pass because they, like Glebe Farm, seem to be one of the good guys, that might leave the door open for the bad ones. Truth is, we love all oat drink companies and never brought this case to damage Glebe Farm. In fact, we want them to thrive and help bring products into the world that are good for the planet. We just think they should do so in their own unique voice, just like we do.
"And while we would have preferred a different result, we fully accept the court's decision and will not make an appeal. We wish Glebe Farm total success in their plant-based journey moving forward."