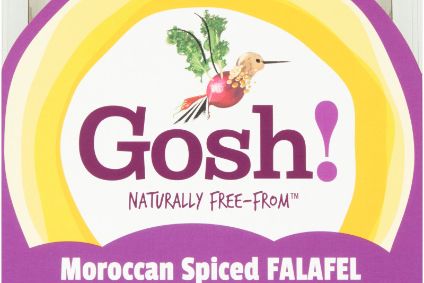 Gosh Food, the UK vegan and allergen-free products manufacturer, has revealed plans to build a second production facility.
It is to spend GBP5m (US$6.5m) on a 'free-from' factory near its current facility in Milton Keynes, Buckinghamshire, north-west of London.
Gosh, which has a product range including falafel, quinoa bites and beetroot burgers, plans to open a 17,000 sq ft factory early next year. Gosh said the second site will not only allow it to meet the current demand for plant-based food but also give it the option to expand its offering and provide the opportunity to move into new categories.

Like the current site, the second facility will be exclusively 'free-from' allergens and is expected to create up to 25 new manufacturing jobs in the local area.
Company CEO Jane Rayner said: "We believe strongly that food should be as natural as possible and have a brand that prides itself on offering high-quality, great tasting and perfectly natural products. With 45% of grocery shoppers either following or considering a plant-based diet, demand for plant-based products has grown significantly.
"We look forward to being able to continue to grow our capacity to meet demand and support retailers in improving the way we eat."
The most recent set of accounts publicly available for the privately-owned Gosh show the company's turnover was GBP18.6m (US$24.1m) in the year to 31 May 2019, up from GBP13.9m 12 months before.
Operating profit stood at GBP4.1m, against GBP3.5m a year earlier. Profit for the financial year reached GBP3.3m, versus GBP2.9m.