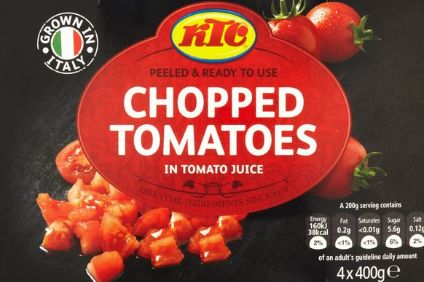 KTC Edibles, a food manufacturer based in the UK's West Midlands region, is looking to expand its export activities after securing a GBP40m (US$55.5m) funding package from a High Street bank.
The family-owned company, which produces cooking oils, tinned goods and world food products for major retailers, manufacturers and wholesalers, has seen its sales increase by 10% over the last year and is aiming to build on that momentum.
Now, following the new funding – a working capital facility from Lloyds Bank – it plans to increase its global export operations by 25% over the next five years.
KTC Edibles exports to Europe, the US and Canada, which account for 5% of sales, but now it is looking to venture into new overseas markets.
Its annual turnover is GBP233m and KTC says it expects to increase this by at least 10% over the next year.
KTC Edibles employs 275 people across its two sites in Wednesbury and Liverpool and supplies more than 250m litres of oil to the food industry every year.
Finance director Renga Ramamoorthy said: "Our business has seen impressive growth over the past few years. This funding has provided us with the financial flexibility to concentrate on accelerating this with the expansion of our international client base."