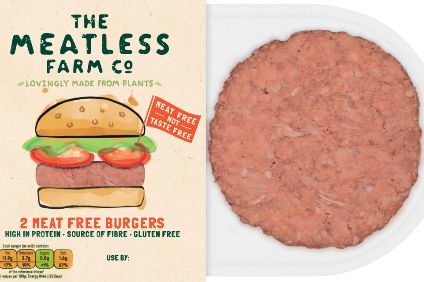 The Meatless Farm Co., a UK-based meat alternative business, is to export its products to the the United Arab Emirates (UAE).
The company, based in Leeds in northern England, has achieved a listing with Middle Eastern retailer Spinneys and will be showcasing its product range at trade fair Gulfood in Dubai this month.
Its 400g mince and two pack 227g burger patties – both plant-based products – will be available in Spinneys' stores across Dubai and Abu Dhabi.
Morten Toft Bech, founder of The Meatless Farm Co., said: "The response in the UK has been phenomenal and we're thrilled about expanding into the UAE. We want to continue building the momentum for meat-free globally and are seeking further international food distribution, in addition to retail and on-premise partners."
The Meatless Farm Co's chefs spent two years developing its products before they were launched in Sainsbury's stores in the UK last October.
The business, started in 2016 by Toft Bech, is also investing in 'green production' and recyclable packaging.
Read just-food's Bitesize interview with The Meatless Farm Co.'s Morten Toft Bech, published in October 2018