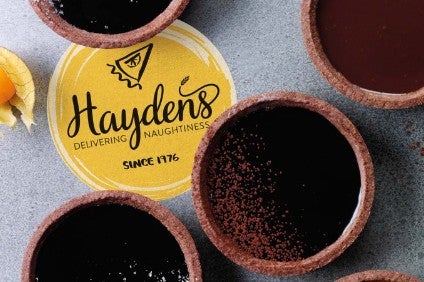 UK bakery and ingredients group Real Good Food has raised GBP1m (US$1.3m) in a new shares offer.
The Liverpool-based company said the offer, first mooted in June, had been heavily oversubscribed.
Real Good Food has suffered from pressure on cash for some time.
It alerted markets in January that it needed more money over the next 12 months to fund working capital and investments and that "further substantial additional funding" would be required to implement its business plans.
At the end of June, Real Good Food announced it had finalised an "amendment deed" with its major shareholders – Napier Brown Ingredients, Omnicane International Investors, and certain funds managed by investment firm Downing – to extend the final repayments on loans to the end of June 2020.
The owner of brands such as Renshaw and Haydens had a tumultuous summer last year, with two profit warnings, the departures of the company's executive chairman and finance director and the launch of an external review into its corporate governance after issues with consultancy payments made to directors.
Last September, Real Good Food secured a cash injection from Lloyds Bank to shore up its working capital requirements after investor Downing indicated it would not be backing it further.
It recently moved its headquarters from London to Liverpool as a cost-saving measure.