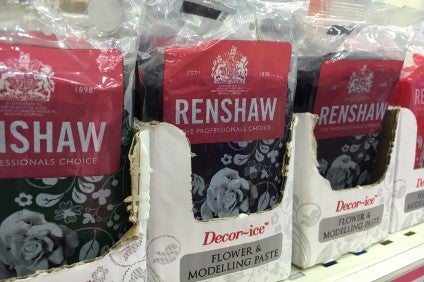 Beleaguered UK bakery and ingredients group Real Good Food has informed the London Stock Exchange that it has agreed terms for the sale of its Garrett Ingredients subsidiary to local peer Kent Foods for approximately GBP1.8m (US$2.6m).
It said funds raised will be used to pare down its debts.
Garretts, which sources dairy, sugar and other specialist food ingredients and sells them to large, medium and small food manufacturers across the UK, has been part of Real Good Food plc since 2005.
Real Good Food said it believes that the business has more in common with Glasgow-headquartered ingredients specialist Kent given its own resources are being increasingly focused on serving the end consumer.
In the group's financial year ended 31 March 2017, Garretts contributed GBP21.3m of revenues and an operating loss of GBP0.9m. It had net assets of GBP1.9m as at 31 March 2017 and Real Good Food expects to report a modest loss on the disposal.
Chief executive Hugh Cawley said: "We are pleased to have agreed the sale of this small, non-core business as part of our plan to improve the group's performance."
Last month Real Good Food revealed it had received a short-term cash injection from its shareholders.
Kent Foods, founded in 1992. supplies sugars, sweeteners, dairy products, oils and fats to the food manufacturing industry. It also has brands of its own.