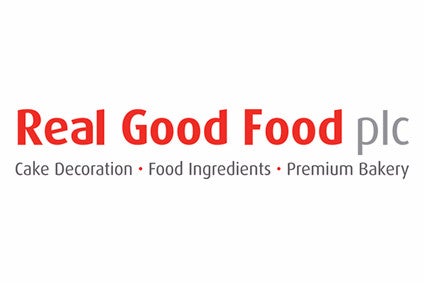 Real Good Food, the UK-based cake decoration and ingredients supplier, has said it is now in a position to pay off debts after securing a new GBP8.9m (US$10.9m) credit facility.
The company, which is based in Liverpool in north-west England and is listed on the London Stock Exchange, said the facility – provided by Leumi ABL – will enable it to pay off certain debt facilities provided by its three major shareholders: NB Ingredients, Omnicane International Investors and funds managed by investment business Downing.
Some GBP4.5m of shareholder debt is to be repaid from the proceeds. NB will receive GBP1.6m, Omnicane £1.6m and Downing £1.2m.
Hugh Cawley, Real Good Food's CEO, said: "We are delighted with the support we have received from Leumi in the form of the facilities, as we seek to normalise our facilities with a better balance of bank funding and shareholder support.
"The bank's support underpins the work the board has undertaken in streamlining the business units of RGF in order to drive the group towards consolidated profitability."
Real Good Food is now a trimmed-down business following the sale of a number of assets in an attempt to restore the company to growth, with two "profitable" divisions now left – its cake decorations operations and Brighter Foods.
Last year, the financially-embattled firm had to raise funds from a share offering and agree loan extensions with its major shareholders. It offloaded its jams and preserves business R&W Scott, Haydens Bakery and the Garrett Ingredients subsidiary.
In May it announced it had been fined GBP450,000 (US$568,241 at the prevailing exchange rate) and censured by the London Stock Exchange for breaches of rules.