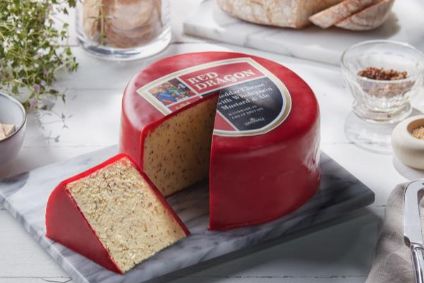 UK-based cheese exporter Somerdale International has acquired the blended cheese business of local peer Abergavenny Fine Foods (AFF) for an undisclosed sum.
Somerdale, based in Somerset in England's south west, revealed the acquisition includes the transfer of AFF's blended cheese processing assets, brands and associated trademarks.
AFF, a dairy and snacks producer based in Pontypool in south Wales, said in October it planned to simplify its cheese portfolio by discontinuing flavoured and blended cheeses and focusing on the value-added portion of its business.
Somerdale suggested the deal announced today (11 January) will reinforce its position as a supplier of blended cheese to more than 30 countries and allow it to grow its portfolio of blended cheeses developed specifically for international markets.
The deal sees it acquire the full rights to a number of well-established brands including Tintern and Harlech, which AFF previously produced in partnership with Somerdale.
The English company said it plans to grow their sales through new product development, packaging and marketing activity.
As a result of the acquisition, Somerdale will transfer the production of blended cheese to its other cheese-making partners. These include Joseph Heler, based in Cheshire in north-west England, which already produces much of the cheese for Somerdale's Westminster and Coopers Hill brands.
Somerdale said sales of its branded cheeses are up 10.4% year-on-year.
Company director Alan Jenkins said: "We are delighted to have acquired the assets of AFF's blended cheese business. In particular, it will strengthen our position as the leading exporter of British blended cheeses and, working closely with our award-winning cheesemakers, it will enable us to give greater focus to the development of brands such as Red Dragon, which is already one of our largest selling brands in the US market."
He added: "Our acquisition of the AFF blended cheese business will reinforce both our capacity and capabilities in this fast growing and dynamic part of the market."