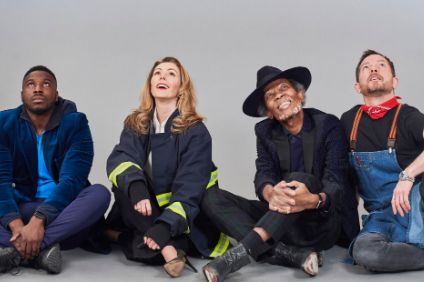 The Black Farmer, a UK food business best known for sausages and other meat products, has launched The Hatchery, a collaborative incubator for food entrepreneurs.
The first cohort is made up of three businesses: Eat Life, the Gym Kitchen and Planet Jason.
Wilfred Emmanuel-Jones, CEO and founder of The Black Farmer, which is based in Devon in south-west England, revealed his incubator plan in an interview with just-food in February.
Prior to creating The Black Farmer, Emmanuel-Jones was involved in marketing and launching numerous food and drink brands including Loyd Grossman sauces and Kettle Chips. He said that experience has given him an understanding of the challenges facing emerging brands and insight into why nine out of ten businesses fail in their first three years.
"Bringing together a group of exciting food entrepreneurs under my wing means that they can benefit from some of the advantages that large businesses take for granted – knowledge, reputation, scale and financial resources," Emmanuel-Jones said.
"The key to beating the large, soulless corporate brands and the bland supermarket own labels, is to create a brand with personality – a brand that makes you feel something.
"That is why my first cohort has three businesses with brilliant founders who are driven by a strong mission, ethos or passion."
Eat Life offers calorie-rich, high protein, nutritionally-fortified food and drinks.
The Gym Kitchen makes high protein, low fat fresh food products to fuel a gym-based lifestyle.
Planet Jason makes vegan burgers, sausages and chicken-type products.