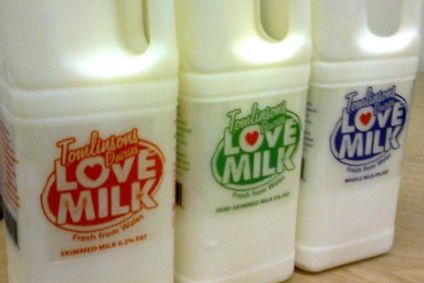 Tomlinsons Dairies, a UK dairy group employing 330 people, has gone into administration.
Tomlinsons, based in Wrexham, North Wales, sold milk produced by local farmers to multiple outlets, including 'big four' supermarket chain Sainsbury's.
Financial services firm PwC has been appointed as administrator to the business, which also has operations in England.
In a statement PwC said: "Tomlinson's had suffered an accumulation of significant operating losses over recent years which were exacerbated by industry wide issues such as energy costs and a depressed cream price.
"The directors unfortunately had no alternative but to place the company into administration. Our thoughts are with the employees affected and we have ensured a range of support measures are available to them at this difficult time."
UK broadcaster the BBC quoted an unnamed Tomlinsons worker as saying staff were called into a meeting on Monday (14 October) to be told the news.
It also quoted a statement from Tomlinsons which said: "The family shareholders, directors and management of Tomlinsons are devastated by the administration and sincerely regret its impact on their customers, suppliers, farmers and employees."
The Welsh Government has established a taskforce to work with the staff affected by the closure.
Tomlinsons was established in 1983 when brothers Philip and John Tomlinson decided to diversify into liquid-milk processing on their family farm in North Wales.
just-food has contacted PwC, seeking further information about the closure.