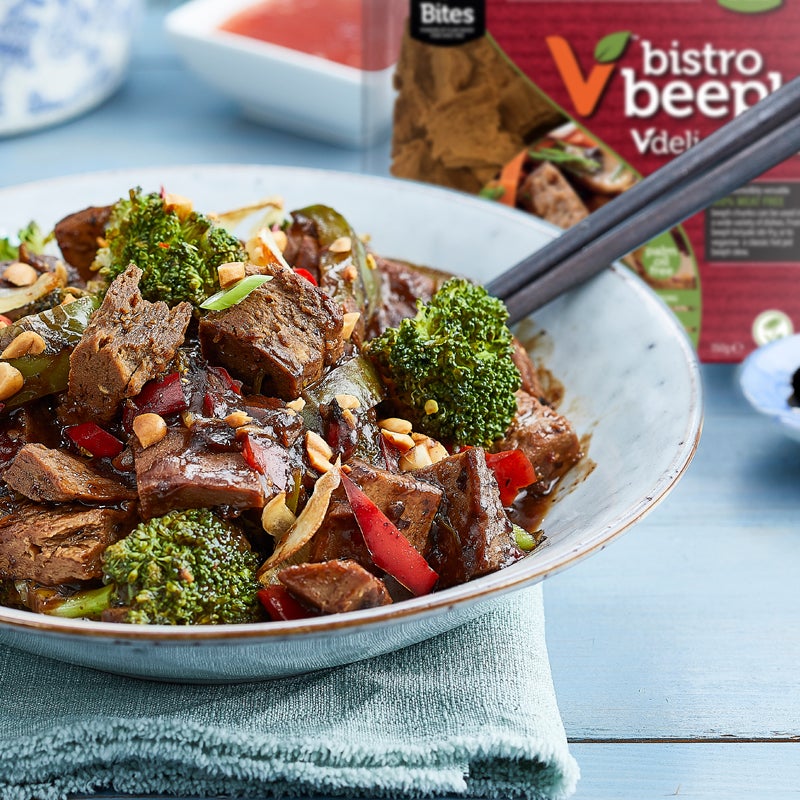 German food conglomerate Pfeifer & Langen has acquired a 25.1% stake in UK plant-based food business VBites for an undisclosed sum.
Pfeifer & Langen owns the Intersnack snacking business whose brands include KP, Tyrrell's, Penn State and Chio.
VBites, founded in 1993 by entrepreneur and activist Heather Mills, produces branded and own-label plant-based meat, fish and dairy alternatives. It said Pfeifer & Langen, which acquired the stake through its New Food division, will provide it with "in-depth experience in mass-scaling food production".
It added that the move signals the launch of a strategic partnership between the two companies with the initial focus being to accelerate the growth of VBites' plant-based cheese and fish-free product segments before turning their attention to the UK company's range of plant protein isolates in the long term.
VBites currently exports to more than 20 countries and counts UK retailer Morrisons, pizza chain Domino's and food businesses Greencore and Norseland among its customers.
Speaking about the newly-announced deal, Mills said: "Pfeifer & Langen specialise in the procurement and refinement of raw ingredients for their food businesses and understand the importance of controlling your own supply chain – especially with global ingredient shortages set to be a consistent challenge for the plant-based and food markets over the next ten to 20 years.
"VBites' output has doubled in the last 12 months and with that growth set to continue we are also very pleased to be working with a partner that specialises in large-scale food manufacturing."
Pfeifer & Langen has previously invested in German pea-protein brand, Endori.
Its New Food arm managing director Benjamin Rekab said: "With VBites' huge product range and Endori's EU-based manufacturing capabilities, the two companies will support each other in expanding their sales across borders in all plant-based categories allowing, for example, vegan, functional fish or cheese products from the VBites brand to be launched on the German market.
"We will also support VBites in expanding its range internationally with a focus on developing key accounts in core strategic markets.
"With this partnership we follow a medium- and long-term strategic approach regarding our market presence in the internationally growing plant-based category. However, we also aim for short-term benefits on both sides that provide stimuli to both VBites and Endori in their daily operations."
The companies will initially focus on the UK and Germany as target markets.
The deal will also provide VBites with an EU manufacturing platform. At present, its products are manufactured in the UK at factory sites in Corby in the English Midlands and Benton and Peterlee in the country's north-east.