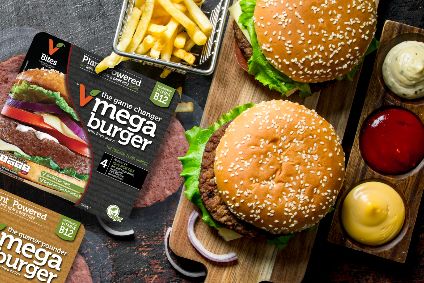 VBites, the UK-based vegan food brand, has expanded into the Middle East with new listings announced in the United Arab Emirates.
Nine items from its 51-strong plant-based products portfolio have been listed in 90 stores – Spinneys outlets throughout the UAE and Waitrose shops in Dubai.
Among the recently re-branded products on sale will be VMega Burgers, Beeph Mince, Chkn Chunks and Fsh Steaks.
Brand development director John Varey said: "Spinneys has supported VBites' launch from the beginning and it's great that they agree just how amazing VBites is – but more so their customers."
VBites founder Heather Mills has been in the Middle East supporting the launch with live cooking shows for online customers and media interviews.
Founded in 1993, VBites, based in Corby in the English east Midlands, has three factories in the north-east of England.
The company already exports its products to countries including Australia and the US, where it sells its meat-free burgers and is in discussion with "some major retailers" about stocking its faux-fish products.
It also services a number of European markets, including Italy, where it recently inked a foodservice distribution deal with an unnamed partner.
Varey told just-food VBites it is also targeting Canada alongside a number of "exciting, top secret" destinations.