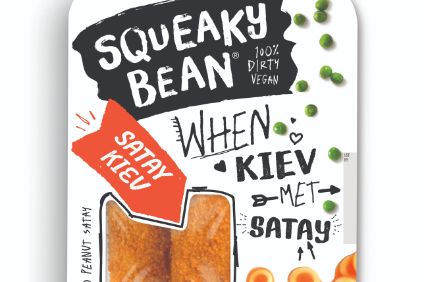 UK food group Winterbotham Darby is transforming one of its manufacturing facilities into a dedicated plant-based site.
The chilled food company, based in Surrey, south of London, said a "multi-million pound" refit has been launched at its Winterbotham Darby facility at Bicester, near Oxford, formerly known as Alatoni, and is set to be completed this month, turning the site into a plant-based manufacturing facility.
The announcement coincides with a corporate brand review, investment into other UK sites and plans for new product launches.
Winterbotham Darby produces olives, antipasti, continental meats, as well as pickles and ferments under its brand Vadasz.
It is also involved in plant-based food through its "dirty" vegan brand Squeaky Bean, which offers products such as kievs, nuggets, fishless fingers and chickpea-based tortilla, and through the distribution of Dutch meat-free brand Vivera's products in the UK.
As part of the shake-up, the company's deli solutions manufacturing site in north west England will now be known as Winterbotham Darby (Clitheroe).

CEO Steven Higginson said: "This new refreshed look and feel reflects our position at the forefront of innovation in the chilled market and the growth in our chilled plant-based range. As the retail landscape continues to evolve, we believe our branding decisions will help us future-proof our business as we continue to grow, develop and expand. They demonstrate our position as a fully integrated business, managing the entire end-to-end supply chain."