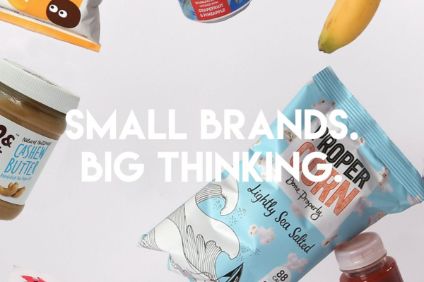 A new advisory service has been established to help UK food sector start-ups which are seeking funding.
YF Funding, set up by Young Foodies, a London-based network of food and drink challenger brands, and financial advisory firm Spayne Lindsay, also based in the UK capital, will match entrepreneurs with an investor community of experienced industry professionals.
Young Foodies points out that more than 80% of entrepreneurs say that fundraising is a real cause of anxiety.
YF Funding will offer support and guidance to get small business owners 'investor ready'.
The funding is aimed at businesses looking to fund-raise GBP250k to £5m+ (US$321.558 to $6.43m).

Ben Clarke, a former CEO of Burton's Biscuit Co., a former managing director of Kraft Foods' UK arm and an active angel investor, is one of the first to join the scheme.
Theadora Alexander, co-founder of Young Foodies, said: "We know that challenger brands drive 59% of growth in the FMCG industry. Our network of innovative and ambitious brand owners is hungry for success and need financial support.
"Ironically, one of their most important business growth factors is also a major source of anxiety. The YF Funding platform, fuelled by like-minded investors, is a solid response to the very real needs and concerns of entrepreneurs, helping them to get 'investor ready' and facilitating the fundraising process end-to-end."
John Spayne, founder partner at Spayne Lindsay, added: "These companies are by definition relatively small, but many are fast growing, super-ambitious and proudly independent. They need investment and wise counsel."