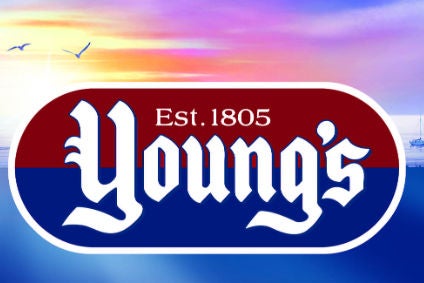 The UK's Young's Seafood has signed a deal with American distributor The Fishin' Company which will see its products sold by retailers in the US.
It will be launching seven products through two – unnamed – retailers.
Grimsby-based Young's is attempting to expand overseas, partly as a hedge against more difficult trading conditions in its home market since the Brexit vote, which triggered the process of the UK's withdrawal from the European Union.
Announcing the US deal at the IntraFish Seafood Investor Forum in London today (5 September), Young's CEO Bill Showalter said profitability in the UK is difficult in the current environment, mainly because of the rising cost of raw materials and frozen products.
Its research has shown consumers are not willing to pay a higher price for branded fish products, which could either shrink sales generally or play into the hands of private-label providers.
The deal with Pennsylvania-based The Fishin' Company followed consumer research from Young's that it said highlighted "strong appetite" in the US for a range of its products.
The Fishin' Company, established in 2002, supplies large retailers and foodservice companies and it is one of the largest importers of frozen fish in the US.
Showalter said: "We are delighted to announce our partnership with The Fishin' Company. The partnership will provide both parties with the opportunity to develop business in a very exciting USA marketplace."

Manish Kumar, CEO of The Fishin' Company, said: "The success we've experienced at Fishin' over the past 15 years can be credited to the passion with which we've built our relationships with our customers and business partners.
"We are beyond excited to announce this partnership with Young's. We are thrilled and ready to provide their products through our distribution network and offer US consumers Young's famously delicious value-added seafood items with our high-quality frozen fish."
In February, The Fishin' Company launched its own brand, Rising Tide.