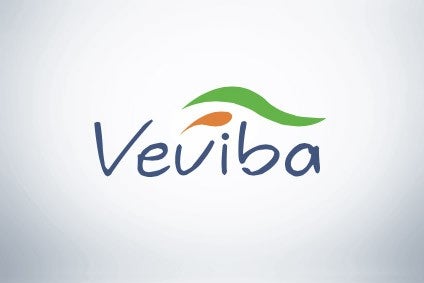 Veviba, the Belgium-based meat processor at the centre of a food-safety scandal, is up for sale.
The sale of Veviba, accused of processing products unfit for human consumption, is being run by Sogepa, a Belgium-based investment fund that handles company turnarounds.
A media report in Belgium claimed five suitors were interested in Veviba, which has two facilities in the country. The local broadcaster RTBF reported three domestic companies were eyeing Veviba, as well as a French business and a potential buyer in the Netherlands. RTBF did not disclose the names of the interested suitors.
Approached for comment by just-food, Sogepa refused to be drawn on the RTBF report but a spokesperson did acknowledge it wanted a deal to be done "as soon as possible".
The spokesperson confirmed quotes attributed to Sogepa CEO Renaud Witmeur to Belgian newspaper Les Echos in a report published yesterday.
"The deadline is very short. We ask potential candidates to submit their non-binding marks of interest within three days. If they are accepted, they will have access to the data room that will allow them to present their formal offer in view of the opening of the negotiations," Witmeur was quoted as saying. "The sooner the better – but we do not want to lock ourselves in a schedule and I have no guarantee that the operation will succeed."
Last week, Denis Ducarme, Belgium's Minister for Agriculture, claimed Veviba had put "the health of consumers at risk in pursuit of financial gain".
Ducarme said an inspection last month by Belgium's Federal Agency for Food Chain Safety (AFSCA) of Viveba's abattoir, meat-cutting plant and cold store in Bastogne led to activities being suspended at the site earlier this month.
The inspection brought to light the presence of animal waste unfit for human consumption which, Ducarmer said, Veviba "was attempting to use in products [for human consumption]".
AFSCA also claimed to have found freezing dates which post-dated the inspection, expired consume-by dates on food, products which had been frozen since 2001 and products without labels.
"This was fraud on a large scale," Ducarme underlined.
Two of Belgium's leading supermarket chains, Delhaize and Colruyt, suspended all commercial relations with the Verbist group, the owner of Veviba.
Verbist's chief, Louis Verbist, was reported as saying to local media on 12 March: "I am not a con artist or a swindler. Here we slaughter the best animals from across all of Belgium for Delhaize and Colruyt. They know this, as they come to our abattoirs themselves to select the best beef and give their seal of approval."
A report issued by AFSCA this week said meat has been exported from Veviba's site in Bastogne to Hong Kong, Côte d'Ivoire and Kosovo.