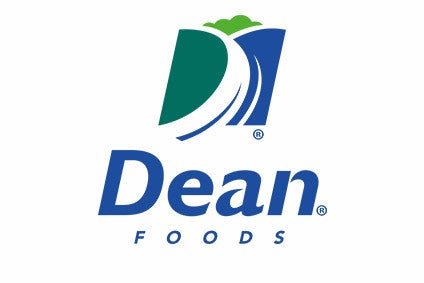 Dean Foods, the under-pressure US dairy business, has appointed a new chief executive, the company has announced.
Eric Beringause, most recently the president and CEO at US manufacturer Gehl Foods, succeeds Ralph Scozzafava, who had been at the helm at the DairyPure owner since the start of 2017.
Scozzafava took the reins on 1 January that year after 12 months in which Dean Foods saw profits improve but sales slide more than 5%. In 2017, the company's sales grew but profits soured, with the company pointing to "a rapidly-changing industry landscape and a dynamic retail environment".
Scozzafava outlined a three-point strategy to drive the business forward, including an "enterprise-wide cost productivity plan", along with commercial aspirations and investments in the company's "core capabilities".
However, by February this year, Dean Foods announced it was exploring a sale of itself as one of a number of options to return the company to growth. Scozzafava also tweaked the three-point strategy to try to improve the company's performance.
Dean Foods said on Friday (26 July) Beringause has "more than 30 years of transformational leadership and operational experience". The company pointed to Beringause's "expertise in food processing and branded and contract manufacturing".
From 2015 to 2018, Beringause was president and CEO at Gehl Foods, a producer of dairy-based beverages and food products.
He joined Gehl Foods after three years as president and CEO at Advanced Refreshment, a US manufacturer of private-label bottled water and water-based beverages.
From 2008 to 2011, Beringause was president and CEO at US manufacturer Sturm Foods. His earlier career includes roles at Nestle and the then Nabisco Brands and The Pillsbury Company.
"We believe Eric is the right leader to drive the transformation of the business as the company continues to execute on its enterprise-wide cost productivity plan and its previously announced exploration of strategic alternatives," Dean Foods chairman Jim Turner said. "He has a long track-record of creating value in dairy and consumer products companies, as well as a unique combination of turnaround and operational expertise."
Dean Foods reports its second-quarter financial results on 6 August. In the first quarter of the year, Dean Foods made a net loss of US$62m, an operating loss of $45m and net sales of $1.8bn, down from $1.98bn in the corresponding period of 2018.