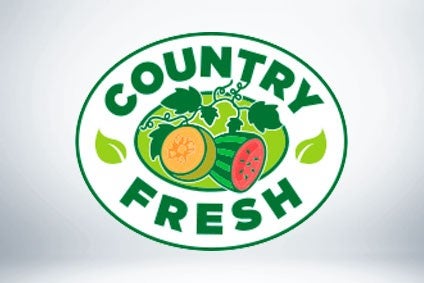 US fresh-produce supplier Country Fresh has entered into a stalking-horse deal for affiliates of a US private-equity firm to buy the business within less than two months.
The company has filed for reorganisation under Chapter 11 to push through with a sale to Stellex Capital, subject to receiving alternative bids.
A deal would include the Country Fresh, SunRich and Tiffany Gate brands.
"Pandemic-related supply chain and business disruptions have affected Country Fresh and our customers dramatically over the past year," Bill Andersen, Country Fresh's president and CEO, said. "Despite efforts to improve company results before and during Covid, we believe that this sale transaction will result in a better capitalised company and positions our customers, suppliers, employees, and all other stakeholders for maximum success going forward."
Country Fresh said it had also "obtained a commitment from certain members of its existing lender group to provide debtor-in-possession financing" to allow the business to "continue to meet ongoing obligations" while pursuing the sale.