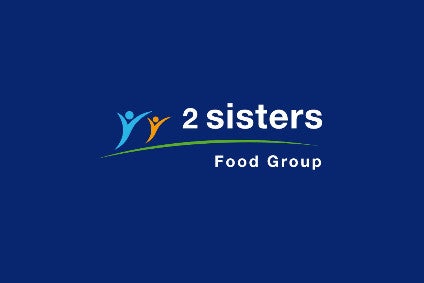 2 Sisters Food Group plans to restart production this week at its poultry processing plant at West Bromwich in the Midlands, which was temporarily closed in September after an investigation revealed poor hygiene standards.
Supermarkets Tesco, Aldi, Marks and Spencer and Lidl told just-food today (6 November) they plan to restart fresh chicken supplies from 2 Sisters after earlier suspending deliveries following the findings of an undercover probe by The Guardian newspaper and ITV News.
However, Sainsbury's has said it will no longer be accepting deliveries from the factory.
The probe had pointed to the alleged tampering of 'kill' dates on fresh chickens and the return of dropped birds to the production line, and prompted the UK's Food Standards Agency (FSA) to launch its own enquiry.
While 2 Sisters' owner Ranjit Singh Boparan halted production at the facility and embarked upon a retraining programme for staff, he went further at a UK parliamentary committee hearing in October with a pledge to fund FSA inspectors at its plants and tighten surveillance.
A 2 Sisters spokesperson confirmed to just-food today the company will pay for the FSA to attend the site "at all times", while closed-circuit television has been extended along with round-the-clock monitoring.
"We can confirm that following comprehensive retraining sessions with all colleagues during October, we are restarting production at our site D facility in West Bromwich," the spokesperson said in a statement. "This will be phased over the coming weeks, working closely with our customers in the process."
Tesco said it will begin to receive orders from the site again in the coming days.
"We are satisfied the issues have been addressed and work will now be carried out to our high production standards," a statement from the UK supermarket said. "We'll continue to work with 2 Sisters and the FSA as the site gets back up and running."
A statement from Aldi read: "As a result of the remedial measures 2 Sisters Food Group have put in place we are satisfied that all issues have been resolved."
A spokesperson for M&S added: "We have assessed the changes made at the site by 2 Sisters and are confident it can meet our high production standards. We will work closely with the site's management team and the FSA in the coming weeks."
Lidl plans to start taking deliveries from the site on Tuesday. "We will continue to carry out regular, unannounced audits, as we do with all of our suppliers, and will take appropriate action, should any non-conformance come to our attention," its statement said.
2 Sisters' parent company Boparan Holdings is due to announce fourth-quarter and annual results on Tuesday for the financial period ended in July, which fell two months before the findings of the Guardian/ITV probe were published.