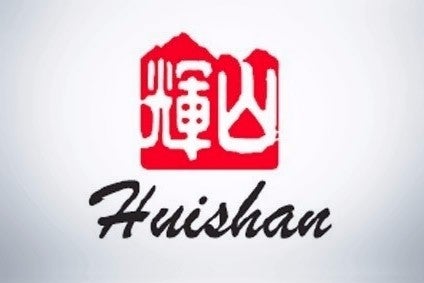 China Huishan Dairy Holdings, which last week saw its shares slump by 85% amid speculation its chairman and majority shareholder had misappropriated funds, has provided an update on its financial position, revealing it had met with its creditors after missing interest payments.
In a stock market filing, Hong Kong-listed Huishan Dairy said it "does not believe" there has been "any misappropriation", while it has met with government officials and creditors to discuss its payments.
Huishan also said it had lost contact with an executive director in charge of its treasury and cash operations.
Meanwhile, FrieslandCampina, which has an infant formula business in China with Huishan, said their venture was still running, although the Netherlands-based dairy giant said it was "closely monitoring the situation".
Huishan, which called a halt in the trading of its shares after Friday's tumble, said yesterday it had "noted rumours in the market" including one that the Bank of China had discovered forged invoices issued by company executives and chairman and controlling shareholder Yang Kai had misappropriated CNY3bn from the company to invest in real estate.
Huishan said it "categorically denies having approved the issue of any forged invoices and does not believe there to be any misappropriation". It added: "Mr. Yang has categorically denied all of the above. In response to enquiries made by the company of Bank of China, Bank of China has
confirmed that it has not conducted any such audit of the group which discovered any forged invoices or misappropriations of funds and that such statements in relation to it as stated in the media reports are untrue."
Huishan said it held a meeting with 23 creditor banks on Thursday to discuss the company's plans for this year and to seek assurances its loans would be "rolled over in the normal way".
It said: "The Liaoning provincial government had proposed the company to consider an action plan whereby any overdue interest payments would be remedied within two weeks and the group's liquidity position improved within four weeks."
In the filing, Huishan said it had lost contact with an executive director in charge of its treasury and cash operations. Ge Kun is principally responsible for Huishan's sales and branding, human resources and government affairs. However, Ge also manages Huishan's treasury and cash
operations and had managed the relationships with the company's principal bankers.
"The board has been unable to contact Ms. Ge Kun since Tuesday 21 March 2017 when Mr. Yang received a letter from Ms. Ge indicating that the recent work stress had taken a toll on her health, that she would take leave of absence and does not want to be contacted at this time," Huishan said.
FrieslandCampina, which set up with its venture with Huishan in 2015, said both companies own a 50% stake in the business. However, the co-op said it has "full management control" of the venture.
"The joint venture Friesland Huishan Dairy continues to be operational and focuses on continuity for employees, customers and suppliers. FrieslandCampina is closely monitoring the situation and will, if necessary, take appropriate action to ensure successful continuation of the joint venture's activities in the Chinese market," FrieslandCampina said.