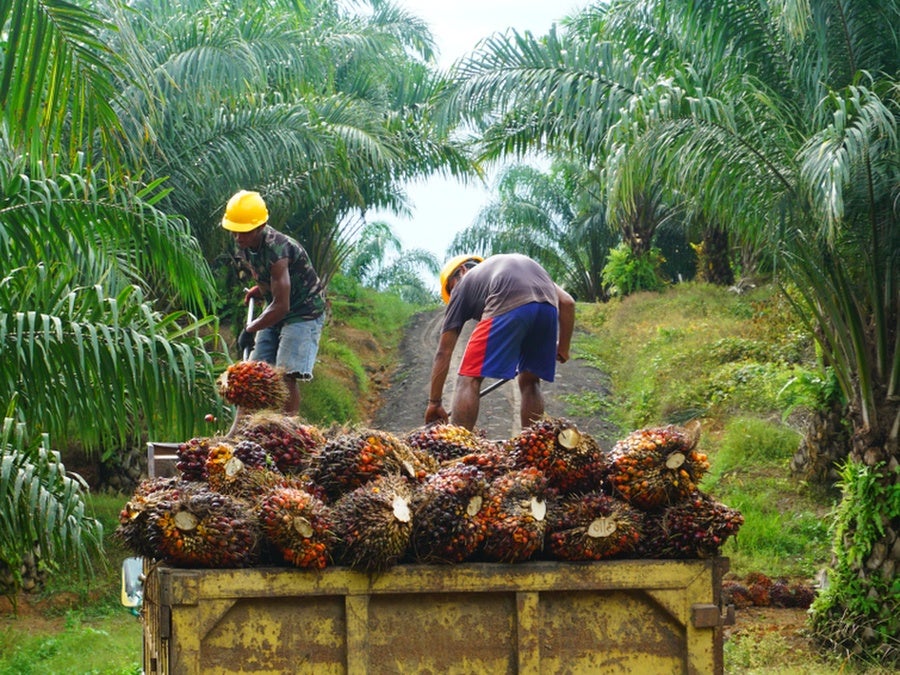 Indonesia's Astro Agro Lestari has hired a third-party consultant to investigate allegations around abuse of power at its palm-oil subsidiaries in Sulawesi.
Friends of the Earth, the international NGO that lodged the allegations alongside its peer The Indonesian Forum for Environment (Wahli), said action is required now rather than another drawn out investigation. Astro Agro Lestari (AAL) said in a statement on 31 March the review by EcoNusantara, launched in April, is likely to take six months to complete.
Since the accusations were made by Friends of the Earth and its affiliates against three Astro Agro Lestari (AAL) subsidiaries in a March 2022 report, global food companies such as PepsiCo and FrieslandCampina have urged suppliers to stop sourcing palm oil from the Indonesian businesses concerned.
US-headquartered Friends of the Earth reiterated claims last month that "AAL subsidiaries were operating on communities' land without their consent and criminalising local farmers and environmental human rights defenders" in Central and West Sulawesi.
Indonesia-based EcoNusantara has "carried out an initial verification regarding the allegations in question and is therefore deemed best equipped to deliver a verification", AAL said in its statement. "This will be done independently and in consultation with relevant stakeholders based on the jointly agreed term of reference as work guidelines".
Friends of the Earth, however, said it was not consulted in forming the terms of reference, for which AAL hired sustainability consultants Robertsbridge Group, headquartered in London.
Uli Arta Siagian, a forest and plantation campaigner at Walhi and Friends of the Earth Indonesia, said Indonesia's Ministry of Agrarian Affairs and National Land Agency "should ensure that AAL is held accountable for its abuses and that farmers receive their land back".
She added in a statement provided today (6 April): "Communities impacted by AAL's destructive operations have made it clear that they are not looking for further investigation. Every day justice is delayed is another day justice is denied.
"The evidence that has emerged over the past year is sufficient for AAL to take responsibility for its actions. Yet the company instead chooses to intimidate communities whose land has been forcibly taken from them."
The three AAL subsidiaries concerned are Mamuang, PT Lestari Tani Telada and PT Agro Nusa Abadi. Friends of the Earth, meanwhile, confirmed last month that the NGO has been in dialogue with the AAL and its shareholders such as US investment giant BlackRock.
The Indonesian business is owned by Jakarta-based Astra International, which in turn comes under the umbrella of global conglomerate Jardine Matheson.
PepsiCo and FrieslandCampina are not the first food businesses to have grievances with AAL. Nestlé and Hershey suspended palm oil supplies last year, the two companies have confirmed. US-based CPG major Proctor & Gamble (P&G) had also instigated its own independent investigation into the Indonesian firm.
A spokesperson for P&G had earlier said that following the completion of a "third-party field assessment" in 2022, the company instructed its so-called Tier 1 palm oil supplier to suspend supplies from the three subsidiaries of AAL.
The Indonesian business added in its March statement: "We will aid in securing access to all relevant information from AAL and its subsidiaries. We also commit to publish the findings of the review in a transparent manner and setting out any necessary actions to address them.
"We would also like to take this opportunity to convey our sincere apology to our stakeholders and parties for the inconvenience arising from this case."
Friends of the Earth suggested EcoNusantara conducted an initial investigation into the abuses last August "that broadly affirmed many violations".
However, the NGO put forward further allegations. "Despite the increased scrutiny, AAL has chosen to escalate conflicts with impacted communities. Last month, fully armed Indonesian paramilitary police threatened farmers on lands contested between communities and AAL subsidiary PT ANA. Notably, PT ANA has been operating for over a decade without a HGU – the required legal permit to cultivate land."
Gaurav Madan, a senior forests and lands campaigner at Friends of the Earth in the US, added: "AAL should be held accountable for environmental degradation and human rights abuses and accordingly be required to remedy the harm it's done. The terms of reference for this new investigation should be made public in the interest of full transparency."