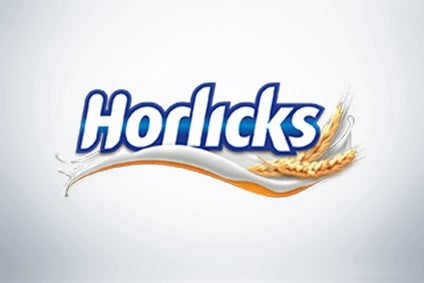 Global food giants Unilever and Nestle have entered the race to buy GlaxoSmithKline (GSK)'s Horlicks business in India, according to media reports in the country.
The Times of India newspaper is reporting Anglo-Dutch consumer goods heavyweight Unilever and Switzerland-based Nestle are among suitors that are placing bids to acquire UK pharmaceutical company GSK's Indian nutritional foods unit – which includes the India-focused Horlicks malt-based drink brand – in a deal estimated at US$4bn.
Last week another newspaper, the UK's The Sunday Telegraph reported soft drinks behemoth The Coca-Cola Co. is also interested in acquiring the Horlicks brand.
GSK announced a strategic review of its nutritional businesses in March this year as part of its plans to buy Novartis out of their consumer healthcare venture for $13bn, and central to the assets under review is GSK's 72.5% stake in Indian arm GlaxoSmithKline Consumer Healthcare.
Since then there has been a flurry of speculation about a potential buyer. Non-binding offers were due in at the start of this week.
PepsiCo, Kraft Heinz, Mondlez International, Kellogg and Reckitt Benckiser have also been linked with making a bid for the assets, which includes Horlicks and some smaller products, including chocolate flavoured malt drink Boost.
It reports that private-equity buyout investor KKR is also filing a bid.
The newspaper reports Nestle's bid is being advised by Credit Suisse and Unilever's by Bank of America Merrill Lynch. Nestle already owns the malt drink Milo, but it is not a big seller in India.
The majority of the annual sales made from Horlicks and the other nutrition products – which stood at around GBP550m in 2017 -are made in India.
GSK markets products including biscuits under Horlicks in India, as well as the malt-based drinks for which the brand is best-known.
The Horlicks range on sale in India also includes beverage products to aid growth in children, as well as drinks to support expecting and pregnant women.
GSK's range of consumer healthcare nutrition products on sale in India also include hot cereal marketed under the Horlicks brand, Boost biscuits and Foodles noodles, a line developed with Japan's Nissin Foods Holdings.
Last year, UK business Aimia Foods became the owner of the Horlicks brand in the UK, Ireland and continental Europe.
GSK has said it expects the outcome of its strategic review to be concluded by the end of this year.
just-food contacted Nestle and Unilever for a response. Both companies said they do not wish to comment on market speculation.