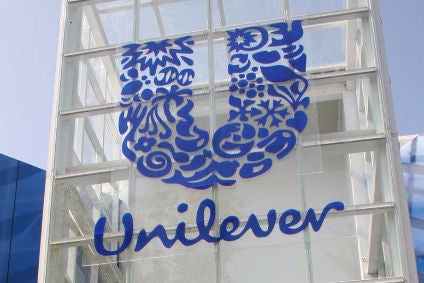 Unilever, which last month rebuffed a proposed takeover offer from Kraft Heinz, wants UK takeover regulations to provide "a level playing field" for what it calls "national champions".
The Magnum ice cream and Knorr soup owner confirmed a report in The Financial Times that said the company believes businesses that become targets for takeover should be given more time to defend themselves. Unilever also wants changes to UK takeover rules so the interests of other stakeholders and not just shareholders are considered.
"We're not talking about protection; we are saying that when you have a situation like this, with a national champion, there should be a level playing field," Unilever CEO Paul Polman said, according to the FT report.
At present, under the UK's 2002 Enterprise Act, the country's government can intervene in deals where they give rise to specified public interest concerns in three areas: issues of national security; media quality, plurality and standards; and financial stability.
In the wake of the then Kraft Foods' move to buy Cadbury in 2010, the UK government introduced a 28-day limit in which a suitor had to make an offer for a UK business. Unilever argues the deadline gives target companies little time to prepare their defence.
The consumer goods giant, which is listed in the UK and in the Netherlands, also pointed to Dutch takeover regulations where it says potential deals are subject to a broader test taking into account the interest of stakeholders beyond investors.
Julian Wild, a partner specialising in M&A at UK-based law firm Rollits, said the best way for Unilever to protect itself from takeover was to look at the way it ran its own business.
"I can't say that I am impressed by the idea of protecting national corporate champions – assuming Unilever deserves to be one – from takeover," Wild said.
"In the UK it is ultimately for the shareholders of a company to decide whether they accept a takeover bid or back the existing management to carry on. That is generally determined by how well the management has performed.

"The best way for Unilever to resist a takeover bid is to run its business leanly, efficiently and successfully, so that there isn't much corporate fat for the likes of Kraft Heinz to come after.

"I don't believe that the UK government has much of an appetite for introducing protectionist measures. Part of what makes the UK an attractive place to do business is that we allow shareholders to decide who should own their company, not Theresa May."