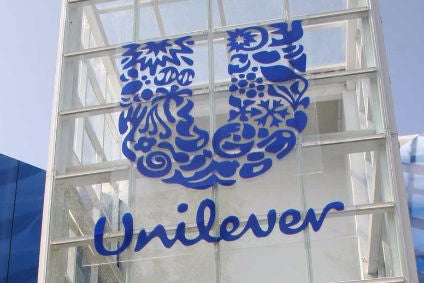 Unilever said its review of the "dual-headed legal structure" that could see the Anglo-Dutch consumer-goods giant consolidate its headquarters in either the UK or the Netherlands is "progressing well".
However, Bloomberg quoted the consumer goods giant's chief executive Paul Polman as saying in the Financial Times that he would advocate delaying the decision because of a "moving playing field – with political turbulence out there".
Market observers will see that as a reference to Brexit, with the UK still to find common ground with European Union officials over a deal before a fast-approaching deadline. Some companies have already suggested they will exit the UK if it extracts itself from the bloc.
"This review is progressing well and the board considers that unification with a single share class would be in the best interests of Unilever and its shareholders as a whole, providing greater ongoing strategic flexibility for value-creating portfolio change," Unilever said in a statement today (28 November).
The outcome of the previously announced review will be revealed in due course, the company said, adding that even after any such unification, Unilever will maintain share listings in the UK, the Netherlands and the US. "Unilever is a geographically diversified business with a very small corporate centre compared to the scale of its global operations," it said in today's statement. "Reflecting this, following any unification, we envisage one lean, agile corporate centre."
An update of the company's 2020 strategic plan is expected during a two-day annual investor event that starts tomorrow. It is targeting annual underlying sales growth of 3% to 5% between now and the end of the decade, after seeing that metric rise 3.7% in 2016.
The dual structure means the company has two boards, governance rules, shareholder bases and annual meetings. Still, Unilever said today it will continue to apply UK and Dutch corporate governance rules in the event of a unification, which includes the acquisition of the outstanding Unilever N.V. preference shares.
Unilever's exit from its spreads business, which includes the Flora and I Can't Believe It's Not Butter brands, "remains fully on track", the statement said.
"At the same time, Unilever has also continued to simplify its capital structure and ensure it remains at the forefront of good corporate governance."