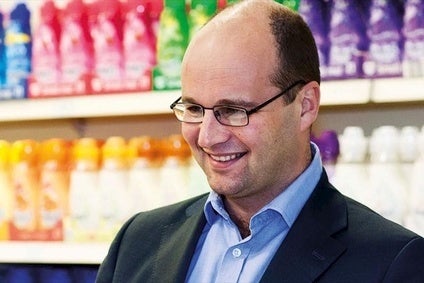 Unilever CFO Jean-Marc Huet is standing down from his post and will be replaced by UK and Ireland executive vice president Graeme Pitkethly, the company revealed today (19 May).
No specific reasons were given for Huet's decision to stand down. However, Huet did indicate he has "fully achieved" his objective since joining the company in 2010. "I am delighted with the progress Unilever has made over the past five and a half years and particularly the work we have done to strengthen the overall Finance function," he said. Huet will also stand down from his board position.
MainFirst analyst Alain-Sebastian Oberhuber said the announcement was "somewhat surprising" – especially because Huet is not taking up another role within Unilever. "We are a bit surprised about this decision but do not read anything negative into this change, as Jean-Marc improved Unilever's communication materially over the years," he wrote in a note to investors.
Huet's successor Pitkethly will takeover as CFO on 1 October. Pitkethly has worked at Unilever since 2002 and has held various roles including head of M&A and head of treasury.