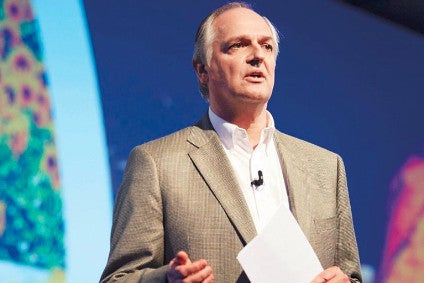 Unilever CEO Paul Polman and Danone chief executive Emmanuel Faber are among a clutch of senior industry executives to reiterate their support for the implementation of the Paris Agreement on climate change, amid fears President-elect Donald Trump may look to remove the US from the deal.
The letter, also signed by executives including Barry Parkin and Diane Holdorf, the chief sustainability officers of Mars Inc and Kellogg, was published during the latest round of climate talks in Morocco, which concern the implementation of the agreement.
"The clock is ticking and it is time to make real and lasting changes to how we do business. As some of the world's largest food companies, we have the scale to make a difference. We will do our part and we ask that governments and civil society continue to work with us in achieving both food and climate security," the letter read.
In a separate statement, Polman said: "Now is the time for business, policy makers and civil society to accelerate efforts to reduce the climate impact of agriculture, improve livelihoods and resilience of smallholder farmers, cut in half food loss and waste, and promote better nutrition."
Parkin added: "This is an important moment in global political and economic history, and we absolutely must come together to solve the immense challenges facing the planet."
Environmental campaigners and advocates with industries like food are waiting for the President-elect's first statements on the Paris Agreement since his shock victory last week. During the presidential election campaign, Trump took aim at what he described as "the extreme, climate alarmism agenda of the Obama-Clinton years".
He said: "Too often, the Obama-Clinton team imposed billions of dollars in environmental costs on American citizens without achieving real environmental benefits."
Trump has indicated he plans to back out of the Paris Agreement that seeks to cut global CO2 emissions and limit temperature increases. He has in the past also denounced global warming as a Chinese conspiracy designed to hurt US businesses.
Unchecked, agricultural emissions could push us beyond 2 degree limit. Time to accelerate action @CERESnews https://t.co/evkhGz9ytg #COP22

— Paul Polman (@PaulPolman) November 17, 2016
Clif Bar & Co., the US snack maker, was another signatory to the letter. Elysa Hammond, director of environmental stewardship at the business, said: "We urge our leaders to act on the climate commitments of the Paris agreement. At Clif Bar, we've learned, by experience, that it's good business to run a green business. We ask that government leaders join us and many other leading businesses in the food industry working to address climate change. There's no time to waste."