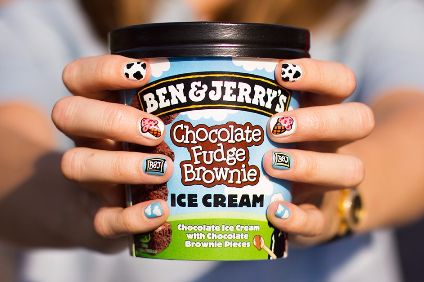 Unilever is to invest in a plant in the US making Ben & Jerry's ice cream, pointing to increasing sales.
The company is spending US$14m on "upgrades" at the factory in Vermont. Work at the site in St. Albans will include a new warehouse and packaging room, as well as a wastewater treatment plant. The project is expected to be completed in November.
"With the growth of the business comes the need for manufacturing expansion, Ben & Jerry's factory director Rob Bellezza said. "This solidly anchors the St. Albans plant in our long-term manufacturing plan."
Ben & Jerry's sits within Unilever's refreshment division, which houses its interests in ice cream and beverages.
Last month, Unilever booked turnover of EUR10bn from its refreshment arm for 2016, a result it said equated to underlying sales growth of 3.5%. Underlying volumes rose 1%.The "core" operating margin from the division increased 50 basis points year-on-year.
Unilever does not disclose global sales figures for its brands but cited Ben & Jerry's 'Wich sandwich line as one of the "margin-accretive innovations" that had driven growth in its ice cream business during the year.