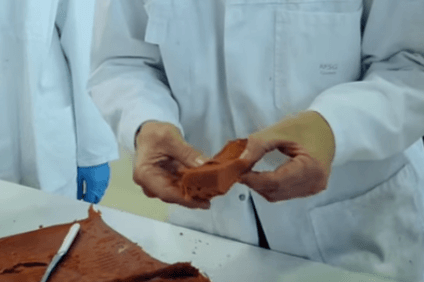 Food giant Unilever has joined a Dutch government-backed research project in the Netherlands aimed at creating a "new generation" of meat substitute products.
The Wageningen University and Research "Plant Meat Matters" project (PPP), a consortium of nine companies including Unilever, has a goal of establishing a prototype production line for the manufacture of "excellent meat substitutes in large volumes, with a variety of textures" within four years.
PPP coordinator Professor Atze Jan van der Goot told just-food if the project is successful, it could even become a template for more ambitious "meat analogue" research projects involving "wider cooperation across Europe".
The plant-based technology involved could also be used in potential future projects to develop dairy-alternative products such as cheese, van der Goot said.
Companies taking part in the four-year PPP, at a total investment cost of around EUR6m (US$6.5m), include Swiss seasonings group Givaudan, ingredients supplier Ingredion and French agrifood business Avril. Others include a machine manufacturer specialising in chicken meat processing and Netherlands-based meat substitutes producer The Vegetarian Butcher.
Van der Goot said: "None of the firms taking part in the consortium are direct competitors so proprietary issues do not arise. They invest a little, in cash and in kind, and get a lot back."
At the heart of PPP is innovative shear-cell technology, developed by Wageningen University researchers, which is used to transform vegetable protein into a layered, fibrous structure that can closely match the appearance and texture of meat such as steak.
Van der Goot said PPP focuses on proteins from soy and wheat and is also looking at other sources such as peas, rapeseed and corn. He said: "In meat analogues, the main ingredient originates from soy and we mostly import it from tropical climate countries like Brazil, but there is interest in growing it in the Netherlands too. However, that would need to be a moderate climate-proof variant so that too is forming part of our research."
All research results from the consortium are published as are results of activities funded directly by the Dutch government. Van der Goot said the firms involved also share results of in-kind work related to PPP that they conduct in house with each other, although these results are "not necessarily published".
Anything developed in support of the research is owned by the consortium and the companies can decide at a later stage if they want to use and pay for it to develop further, van der Goot said.
He acknowledged the irony of producing meat-free substitute with the look and texture of a fat, juicy steak, but said this was a necessary step in PPP's evolution. "Of course such a product would appeal to those who want meat but cannot eat it for some reason or want to cut back. But as we develop the product, it can be fashioned into variants that would suit vegetarians and others."
Van der Goot said PPP was "kick-started" earlier this year and is now ramping up its research activities.
"I hope after one-and-a-half years we have a product that can be tested by consumers," van der Goot said. "We would also like to then establish a small-scale production line to develop further. This is something that will probably be set up with The Vegetarian Butcher."
"We have one underlying patent, but my ambition for PPP is not so much to earn money but to produce sustainable food."
Unilever had not provided comment at the time of writing.