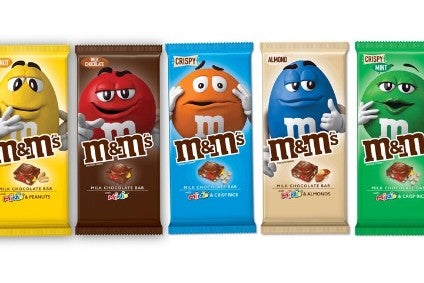 Unilever, Mars and Walmart are among 60 organisations across the private and public sectors to have joined a new "pact" on plastics in the US.
The signatories, which also include Danone, Nestlé and Mondelez International, have pledged to work together on four "targets". One, draw up a list of packaging to be designated as "problematic or unnecessary by 2021" and take measures to eliminate them by 2025. Secondly, ensure all plastic packaging is 100% reusable, recyclable, or compostable by 2025.
A third target is to "undertake ambitious actions to effectively recycle or compost 50% of plastic packaging", also by 2025. The fourth goal, also with a 2025 deadline, is to have an "average recycled content or responsibly sourced bio-based content in plastic packaging" of 30%.
"Plastic pollution is a global crisis that needs local solutions, and the United States is one of the biggest opportunities where regional interventions can result in transformative change around the world," Erin Simon, head of plastic waste and business at the World Wildlife Fund, said. "To do this, WWF sees the US Plastics Pact as the linchpin for uniting the critical stakeholders – industry leaders, waste management systems and policymakers – under a common vision and action plan for meaningful, measurable impact."
WWF is to track the progress against the plans and publicly report the commitments each year.
The Ellen MacArthur Foundation, a UK charity created by the retired British sailor of the same name that works with businesses, governments and other professionals to "build a framework for an economy that is restorative and regenerative by design", praised the pact.
"This is an exciting step on the journey towards a circular economy for plastic in the United States, one that keeps plastic in the economy and out of the environment," Sander Defruyt, head of the Ellen MacArthur Foundation's New Plastics Economy initiative, said. "This effort will not only help to create solutions in the US, but across the world, as part of our global network of plastics pacts. We are looking forward to working with all those involved to drive real change, by eliminating problematic and unnecessary plastic items, innovating to ensure all plastic packaging is reusable, recyclable, or compostable, and circulating it in practice."
Companies including Nestlé, Unilever and Danone have signed up to other commitments on plastic packaging devised under the auspices of The Ellen MacArthur Foundation. In October 2018, the charity announced the "New Plastics Economy Global Commitment", which included the pledge to ensure "100% of plastic packaging can be easily and safely reused, recycled, or composted by 2025".