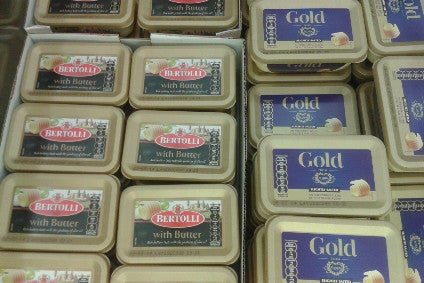 Unilever is reportedly mulling whether to implement more aggressive cost cuts, look for larger-scale M&A and return cash to shareholders as part of a review of its business instigated in the wake of Kraft Heinz's failed pursuit of the business.
The Financial Times yesterday (14 March) reported on the moves under consideration, with the newspaper also claiming Unilever is accelerating efforts to sell its under-pressure spreads business and mulling whether to take on more debt.
Unilever announced on 22 February it was launching a review of its operations in order to "accelerate" the value it can give to its shareholders, the results of which it would publish in early April.
News of the review came five days after it emerged Kraft Heinz had approached Unilever with a proposed takeover offer, which the Knorr-to-Flora group rejected. Forty-eight hours later, Kraft Heinz, majority owned by Brazil-based private-equity firm 3G Capital and Warren Buffett's Berkshire Hathaway, withdrew the proposal.
In its report yesterday,The FT said Unilever had identified the need to make deeper cost-cuts in its low-growth businesses to boost margins. The report said Unilever was also weighing up larger acquisitions than the bolt-on deals it has made in the recent years.
The newspaper, meanwhile, cited two unnamed sources close to the company as saying a spin-off Unilever's food business from its home and personal care operations was unlikely.
Late last month, The Sunday Telegraph reported Unilever was giving what the newspaper called "serious thought" to a spin-off of its food business into a separate listing.
The FT said yesterday Unilever had declined to comment on the review and, approached by just-food today, a spokesperson for the company said: "We don't comment on speculation."
In a note to the clients of Kepler Chevreux today, Richard Withagen, an analyst covering Unilever for the French finance house, said the measures as reported by The FT were not a surprise but he wondered whether, if they are announced, would "go far enough".
"We think the food and home and personal care parts need each other and have actually been integrated in the not-too distant past, while big-time M&A is seen as too disruptive, illustrated by the Bestfoods acquisition in the early 2000s. Increasing leveraging on the balance sheet is an easy measure but does not create value in our view. Anyway, some of the measures would be welcomed by the market, but we really wonder whether the market will judge them as enough," Withagen said.