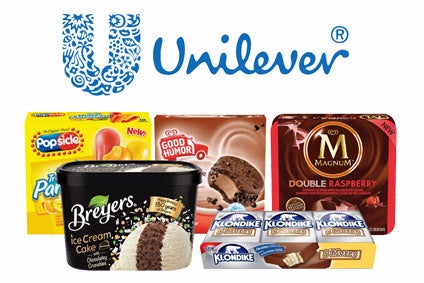 Unilever and Musgrave have struck a deal bringing to an end a pricing dispute that saw the consumer goods giant halt deliveries of some of its brands to the Northern Irish retailer.
The dispute kicked off last month when Unilever tried to push through price increases to offset the negative impact that currency exchange is having on profitability.
While Unilever and Musgrave were able to reach an agreement over the majority of Unilever's brands, the companies were unable to agree on price increases for Unilever's ice cream brands such as Ben & Jerry's and Magnum.
A spokesperson for Unilever confirmed today (17 November) the company has reached a deal with Musgrave. Supplies resumed last Monday, the spokesperson added.
"Following a satisfactory conclusion to recent commercial discussions, Musgrave and Unilever are pleased to confirm that supply of all Unilever products to all Musgrave stores recommenced," Unilever and Musgrave said in a joint statement.
Further details were not revealed.
Musgrave operates the SuperValu and Centra stores in Ireland.
This latest pricing spat follows widely publicised negotiations between Unilever and the UK's Tesco. The final agreement reached with Tesco – details of which have not been revealed – saw stock levels return to normal at the retailer's chain of stores in the UK and Ireland.
Addressing the Tesco dispute, Unilever CFO Graeme Pitkethly said the UK price increase was "a normal devaluation-led cycle".
He added pricing decisions are made at a local level based on consumer affordability. "We care deeply about customer affordability of our brands. And as a consequence the increases we are taking are substantially less than we would need to cover the impact on our profitability," Pitkethly said.
According to Pitkethly, the group's UK price increases "have landed with most of our customers".