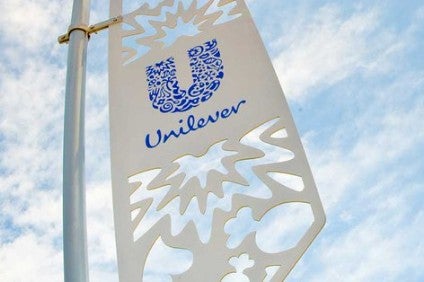 Anglo-Dutch consumer goods giant Unilever has announced a change at the top of its business in North America.
Amanda Sourry, president of Unilever's business in North America, is to retire from the company after more than 30 years to "pursue new opportunities" and will be replaced in the role by Fabian Garcia, former president and CEO of personal-care heavyweight Revlon.
Elsewhere, Conny Braams, the executive vice president of Unilever's business in central Europe, has been appointed to the new role of chief digital and marketing officer.
Unilever CEO Alan Jope said: "I would like to express my sincere gratitude to Amanda for her significant contribution to Unilever over so many years. Her strategic clarity, operational experience and passion for developing talent have made her one of the company's best leaders of recent times."
He added: "I would also like to extend a warm welcome to Fabian, a truly global and purpose-driven business leader, who brings to Unilever deep experience of the consumer goods industry in North America and many other markets, as well as an impressive track record of high performance.
"Conny Braams is one of our most successful and talented leaders, as well as a highly effective driver of change. As our new chief digital and marketing officer, her experience will be critical to the transformation of Unilever into a future-fit, fully digitised organisation at the leading edge of consumer marketing."
Garcia will join Unilever on 1 January, with Sourry supporting the leadership transition into early 2020. He will report to chief operating officer Nitin Paranjpe.
Braams will begin her new role on 1 January.
The appointment of a new EVP, Unilever Middle Europe will be announced in due course, the Marmite and Colman's Mustard maker said.