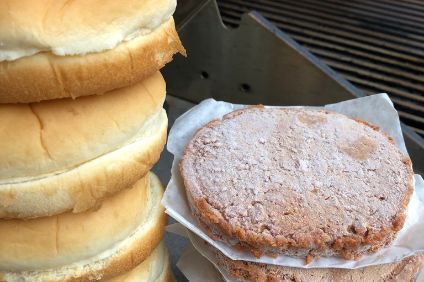 Food giants Unilever and Nestlé are said to be amongst the businesses "seizing the moment" in terms of their response to consumer demand for alternative proteins.
A new report from London-based FAIRR, a US$5.3tn-backed investor coalition, said Anglo-Dutch consumer goods heavyweight Unilever and Swiss food group Nestlé are "among the best prepared firms to leverage the booming plant-based market to prepare for a low-carbon future".
US-based food group Conagra Brands also achieved the top 'proactive' ranking, along with UK retailers Tesco and M&S.
Conagra and US peer General Mills were also praised for taking "some type of risk assessment specifically on their protein supply chains, including climate risks".
But the report warned many food multinationals are relying too heavily on factory farmed meat, fish and dairy to meet growing global demand for protein.
It pointed out the alternative protein market is valued at $19.5bn and is expected to capture 10% of the global meat market and reach $100bn in value within 15 years.
FAIRR, backed by 74 investment groups including Aviva Investors, DNB Asset Management and Schroders, issued its Appetite for Disruption report after "a three-year shareholder engagement with 25 giant food retailers and manufacturers".
The results were mixed, with some companies beginning to capitalise on the rising demand for alternative proteins, while others are "falling behind the curve of a booming growth industry".
Amongst other things, the report provides a briefing on long-term sustainability risks associated with livestock supply chains, which account for 14.5% of global greenhouse gases.

This and other environmental concerns, as well as consumer-led trends, "means more supermarket products will come from low-carbon protein sources such as plant-based foods, rather than meat and dairy," FAIRR said.
"Nestlé has said that it expects its plant-based sales to reach $1bn in ten years," according to FAIRR.
Jeremy Coller, founder of FAIRR and chief investment officer at Coller Capital, said: "From the factory floor to the supermarket shelf, the mounting environmental and social pressures to move away from a reliance on animal-derived proteins is reshaping the food industry. The growth of alternative proteins, from meatless meats to fishless fillets, offers a promising opportunity for food companies to meet the lucrative demand for protein with fewer impacts on land, water and biodiversity.
"For too long big food has been playing catch up to consumers and start-ups on alternative proteins, when they should be leading this transformation. This report shows that some food multinationals are seizing the moment by setting clear strategic goals to increase their alternative protein exposure, supported by relevant metrics that are tracked and reported. That's a good start, but as alternative proteins go mainstream, investors want more food retailers and manufacturers to capitalise on the opportunity, including improving branding, merchandising and tracking of alternative protein products to expand their appeal across a broad swathe of consumers."
The 25 companies analysed were chosen by FAIRR as they were deemed to be the largest and most influential protein retailers and manufacturers based on their market capitalisation, market share and ability to shape consumer demand.
just-food asked FAIRR how food companies that are investing in plant-based products are trying to improve the environmental sustainability of the sourcing of commodities for use in those products.
Report author Aarti Ramachandran of FAIRR replied: "Animal proteins are more resource intensive than plant-based proteins. For example, on a per ton basis, animal proteins have a higher water footprint – the water footprint per gram of protein for milk, eggs and chicken meat is about 1.5 times larger than for pulses. For beef, the water footprint per gram of protein is six times larger than for pulses.
"The recent report from the World Resources Institute showed that ruminant livestock like cattle, sheep, and goats use two-thirds of global agricultural land and contribute roughly half of agriculture's production-related emissions. Cattle ranching and soy for animal feed are the biggest drivers of deforestation in ecologically sensitive areas such as the Amazon Biome and the Cerrado in Brazil. The livestock sector is the biggest user of antibiotics globally, driving the risk of antibiotic resistance."
Ramachandran added: "Given the extent of risks associated with animal proteins, FAIRR's evaluation framework focuses on how companies are addressing these risks in their animal protein supply chains and what they are doing to increase their exposure to plant-based/alternative protein sources."