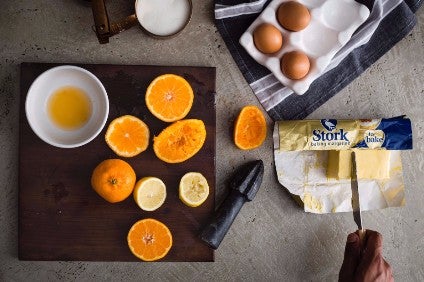 Unilever today (22 September) announced the sale of its spreads business in southern Africa.
The company said in April it would exit the spreads category and has been mulling either the sale or demerger of a business it has been struggling to grow in recent years.
In an announcement issued this afternoon, Unilever said it had sold its spreads operations in southern Africa to South Africa-based investment firm Remgro, which among its assets includes a majority stake in local food group RCL Foods, already a notable player in the category locally.
Remgro has paid Unilever ZAR4.9bn and handed the consumer goods giant its 25.75% stake in the Anglo-Dutch group's unit in South Africa in return. Unilever said the total value of the transaction was ZAR11.9bn.
Luc-Olivier Marquet, executive vice president of Unilever's South Africa arm, said: "Unilever South Africa is a great business, well positioned for sustainable long-term growth. By giving us full ownership of the business, this transaction means we are better placed to accelerate that growth while the spreads business moves on to Remgro where it augments their current portfolio and can be sure of a great future."
Jannie Durand, the CEO of Remgro, said the spreads business takes in South Africa and four other markets – Botswana, Lesotho, Namibia and Swaziland.
Durand added: "We believe the Unilever spreads business in these Southern Africa countries is an attractive business, with leading brands which include Rama, Stork, Flora and Rondo with good growth prospects."
Euromonitor International data issued this afternoon said Unilever was the third-largest spreads manufacturer in South Africa by market share in 2016.
According to Euromonitor, Unilever's spreads accounted for 6.6% of retail sales in South Africa last year, behind local players Foodcorp – owned by RCL Foods – and Tiger Brands, which had market shares of 10.7% and 28.4% respectively.