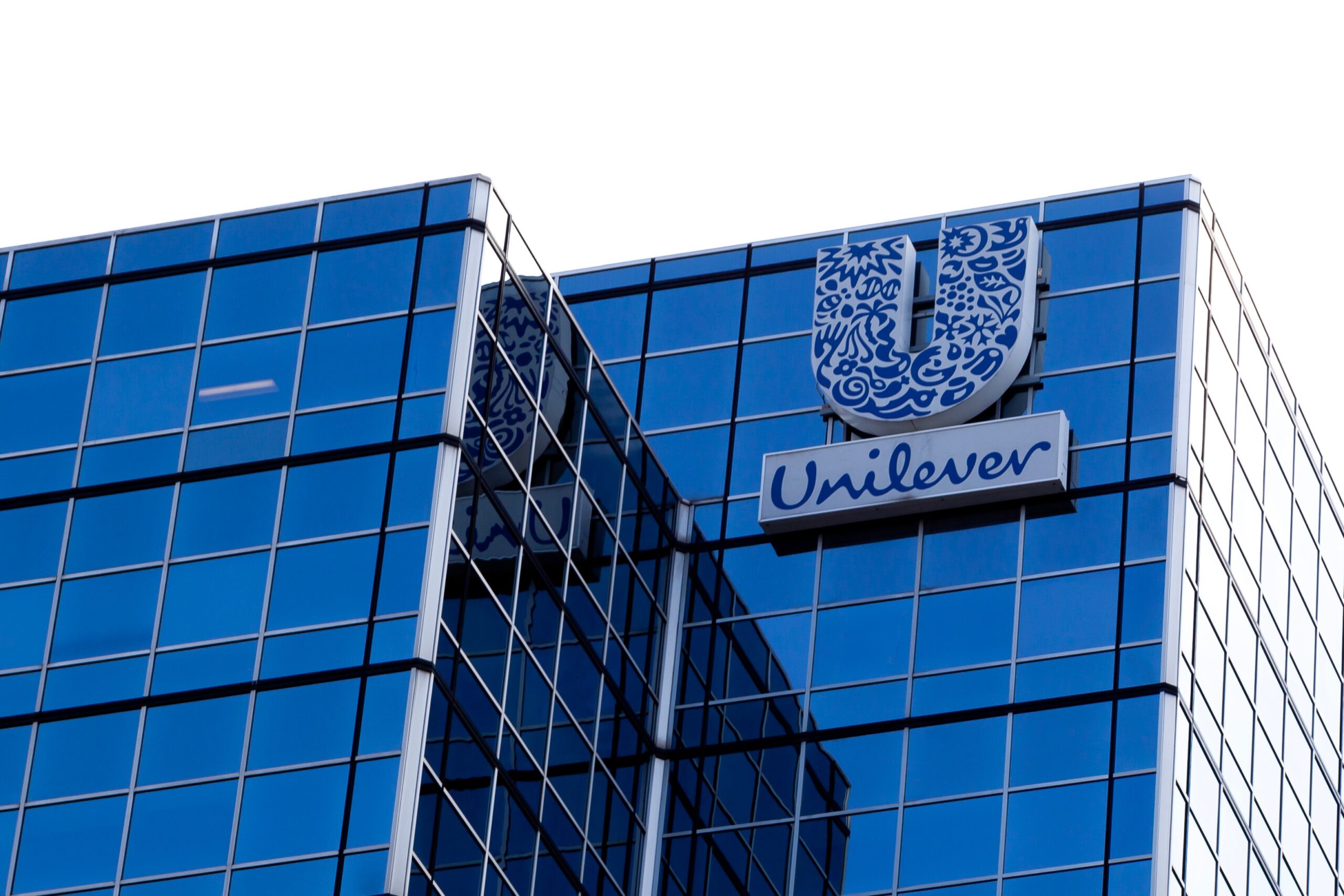 Unilever today (17 January) set out its "strategic direction", with the FMCG giant wanting to expand its health and beauty businesses and sell off slow-growth brands.
The London-listed business this morning UK time issued two stock-exchange announcements in 26 minutes – one confirming its interest in buying GlaxoSmithKline's consumer healthcare business and then a second outlining its strategy.
Last week, Unilever faced criticism over elements of its strategy from investor Fundsmith Equity, which accused the Magnum ice-cream maker of being "obsessed with publicly displaying sustainability credentials at the expense of focusing on the fundamentals of the business".
At the time, Unilever said it was unable to comment on Fundsmith's claims "as we are in a closed period at the moment".
However, today, the company said it had brought forward "a planned update, setting out the strategic direction that the company is pursuing".
Unilever said its board believes the company's "future strategic direction lies in materially expanding its presence in health, beauty, and hygiene".
The strategy statement made no mention of Unilever's food business, which includes brands such as Knorr soups, Hellmann's mayonnaise and Ben & Jerry's ice cream. Just Food has approached Unilever to clarify where food lies in the company's strategy.
In the second of the statements to the London Stock Exchange, the company said: "These categories offer higher rates of sustainable market growth, with significant opportunities to drive growth through investment and innovation, and by leveraging Unilever's strong presence in emerging markets."
It added: "The board also concluded that major acquisitions should be accompanied by the accelerated divestment of intrinsically lower growth brands and businesses. This would provide funding and enable separation dis-synergies to be offset by acquisition synergies."
On Saturday, GlaxoSmithKline (GSK) announced Unilever had made three "unsolicited, conditional and non-binding proposals" to buy its consumer healthcare division.
GSK said the most recent offer, tabled on 20 December, was valued at GBP50bn (US$68.39bn) – worth GBP41.7bn in cash and GBP8.3bn in Unilever shares.
The group runs its consumer healthcare business through a joint Venture with Pfizer. Brands include Aquafresh toothpaste, Panadol pain-relief tablets and Centrum vitamins.
GSK turned down all three of Unilever's bids, arguing they "fundamentally undervalued" the division's "business and its future prospects".
Bloomberg yesterday reported Unilever was in talks with banks over a possible fresh tilt for the assets.
Unilever's first statement this morning centred on the interest in the GSK consumer healthcare division and was brief.
"Unilever notes recent reporting regarding its interest in GSK Consumer Healthcare and confirms that it has approached GSK and Pfizer about a potential acquisition of the business. GSK Consumer Healthcare is a leader in the attractive consumer health space and would be a strong strategic fit as Unilever continues to re-shape its portfolio. There can be no certainty that any agreement will be reached," it said.
The second statement on Unilever's strategy also included details on its interest in GSK's consumer healthcare business.
"Consumer health is a highly complementary category for Unilever, with good potential for synergies and a number of routes to build scale," the company said. It described GSK's assets in the area as "a strong strategic fit", pointing to 45% of the target's business coming from two areas – oral care and vitamins, minerals and supplements – where Unilever is already present.
Unilever said over-the-counter medicine "would be an attractive adjacent category" and added: "The acquisition would create scale and a growth platform for the combined portfolio in the US, China, and India, with further opportunities in other emerging markets.
"We believe that this would be an attractive and synergistic combination for the shareholders of Unilever, which would also deliver value and certainty for the shareholders of GSK and Pfizer."
Unilever is set to publish its 2021 financial results on 10 February.
In this morning's second statement, the company said it will announce "a major initiative to enhance our performance". It plans to introduce "an operating model that will drive greater agility, improve category focus, and strengthen accountability".