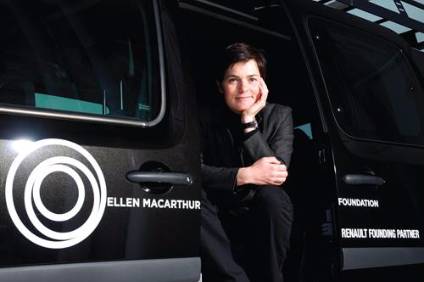 Unilever and PepsiCo are among 150 signatories to have signed up to a move to ban oxo-degradable plastics used in packaging.
The initiative has been brought together by The Ellen MacArthur Foundation, a UK-based charity set up by the British sailor of the same name to push towards the development of a circular economy.
The move is part of the charity's own New Plastics Economy programme, launched last year and which seeks to apply the principles of the circular economy to plastics.
The programme has argued "significant evidence indicates oxo-degradable plastics do not degrade into harmless residues, but instead fragment into tiny pieces of plastic and contribute to micro-plastic pollution, posing a risk to the ocean and other ecosystems, potentially for decades to come".
A number of companies and governments have started to take action to restrict their use, particularly in Europe, but production is still prevalent around the world despite research showing the harmful impact on the environment.
UK supermarkets Tesco and The Co-op have stopped using oxo-degradable plastics in their carrier bags, while France banned their use in 2015.
However, the foundation said they are still being produced in many European countries, including the UK, and marketed across the world as "safely biodegradable". The Middle East and Africa, including the United Arab Emirates, Saudi Arabia, areas of Pakistan, Yemen, Ivory Coast, South Africa, Ghana and Togo, were named among countries promoting the use of oxo-degradable plastics.
The foundation promotes the principles of a so-called circular economy – described by the Waste and Resources Action Programme (WRAP) as an alternative system to keep resources in use for as longer as possible, and then recover and re-generate products and materials.
Other signatories who have endorsed the New Plastics Economy initiative include: Veolia, British Plastics Federation Recycling Group, Gulf Petrochemicals and Chemicals Association, Packaging South Africa, World Wildlife Fund, Plymouth Marine Laboratory, and 10 members of the European Parliament.
"To create a plastics system that works, the Ellen MacArthur Foundation's New Plastics Economy initiative, together with the signing organisations, supports innovation that designs out waste and pollution, and keeps products and materials in high-value use in line with the principles of a circular economy."
Unilever was among companies such as Danone and Mars to support an "action plan" by businesses in January for 70% of plastic packaging to be reused and recycled.