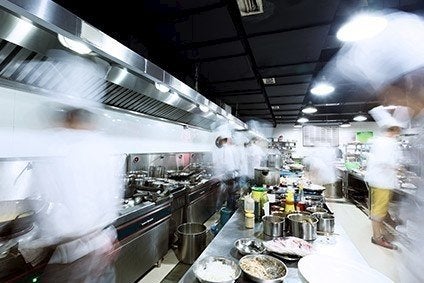 Food manufacturing giants PepsiCo, McCain Foods, Unilever and Ardo, plus foodservice group Sodexo, have teamed up with the World Wildlife Fund, to create the International Food Waste Coalition (IFWC), which aims to combat food waste in the sector.
The IFWC plans to tackle the issue initially in Europe's foodservice supply chain and to ultimately encourage other companies to develop similar food waste reduction programmes.
While there are already various organisations and initiatives that have been set up to address the problem of food waste, the IFWC claims to to be the first to represent a "total-value chain" approach, with a "focus on concrete actions" to make the most of the joint efforts.
Pointing to forecasts that the world's population is to grow by more than a third to over 9.6bn in the next 35 years, the IFWC said it was "simply unacceptable" to waste food and insisted the foodservice industry "can play a big role" in tackling the issue.
"We truly believe that the collective organisation that we are creating will provide efficient solutions to the food waste challenge," said Damien Verdier, president of the IFWC. "A challenge which must not be underestimated, both in terms of the impact on the climate and its natural resources, and the big question of 'how will we feed the world in 2050?"
Effective collaboration amongst all the stakeholders is essential for delivering a sustainable reduction in waste across the entire food chain, according to Martyn Seal, PepsiCo's senior director environmental sustainability in Europe. "Thanks to this important coalition, key companies are coming together to harness collective knowledge, utilise existing best practices and create engaging communication materials that will drive real action in reducing waste from farm to fork," he said.